Ukraine's #1 job site
Resume from October 1, 2019
Изондт Виктория
Игоревна
SMM-менеджер
Full-time, remote.
Age:

35 years

City:

Odesa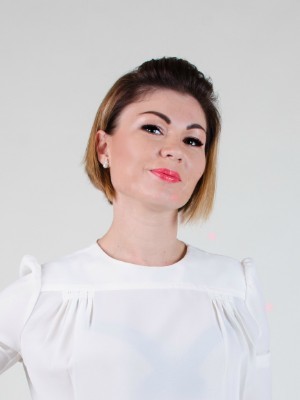 ---
Contact information
The job seeker has entered a phone number and email.
You can get the contact info for this resume on this page: https://www.work.ua/resumes/5623382/
---
Education
Архитектурно строительный институт
Изобразительное искусство, Одесса
Higher, from 09.2008 to 06.2013 (4 years 9 months)
Получила 2 художественных образования: 1. Художественное училище им. М.Б.Грекова. 2. Архитектурно строительный институт.
---
Professional and other skills
Computer skills
Свободно владею компьютером. Знание программ: CorlDraw, Photoshop, 3dsmax, AutoCad. Умею работать с приложениями: smmplanner, camtasia, canva, составления плана в Googl docs, запуск таргетированной рекламы через Facebook, дизайн шаблонов.
---
Additional information
Приветствую Вас! Имею большое желание работать в области Smm специалиста. Считаю что умение правильно продавать и презентовать - это сегодня будущее и успех. Работала в сфере дизайна интерьера около 10 лет. К своему письму прилагаю ссылки работ, которые сейчас веду: @shugaring_f_s, @instabrend.ua, @sofiya_sport1.
---
Save to applications
---
Similar resumes
---