Ukraine's #1 job site
Resume from October 1, 2019 PRO
Бельских
Николай
Product-менеджер, COO
Full-time, remote.
Age:

32 years

City:

Odesa

Ready to move to:

Kharkiv, Kyiv, Lviv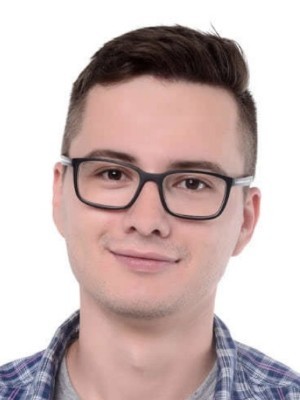 ---
Contact information
The job seeker has entered a phone number, email and LinkedIn.
You can get the contact info for this resume on this page: https://www.work.ua/resumes/5679777/
---
Work experience
Chief operational officer
from 02.2017 to 08.2019 (2 years 6 months)
Arounda Digital Product Agency, Одеса (Design, development and strategy)
- Mobile application Velonto was developed and launched from scratch. My responsibility was vision, strategy, design and execution control.

- Blockchain startup Gigzi. My responsibility was cusdev, UX research, UX design, and execution control.

- Side project POV for Lustery My responsibility UX research, competitors research, and execution control.

- Company growth from 4 to 20 employees in 2 years.

- Formed design, development and lead generation departments.

- Successfully delegated all project management tasks.

- Determined and described a significant part of the company's business processes.

- Built organizational policy.

- Layed the foundation for creating company's design system.
Founder and Director
from 08.2014 to 06.2017 (2 years 10 months)
Web-studio "Techlime", Одеса (Design, development)
- 9 people team management.

- Designed and developed 11 projects from different industries and complexity.

- The most significant ones: advertisement platform socadvert.ru, travel agency active-tour.net.ua along with CRM system, event organization project serial-wod.ru.
Founder and Director
from 06.2013 to 04.2016 (2 years 10 months)
Project for video game DotA2 "Truepicker", Одеса (Gaming, entertainment)
- 6-people team management.

- More than 100.000 views of the instructional videos on Youtube.

- About 140.000 site visitors per month.
Sales manager
from 11.2011 to 06.2014 (2 years 7 months)
LTD "Steel shot works", Алчевськ (Heavy industry)
-Designed and implemented the accounting system for the factory's consumables supply, which reduced the reporting time from a few days to 15 minutes.

- Launched the system for tracking cash flow in real-time, displaying payables/ receivables and monitoring the impact of exchange rates on the final income of the company.
---
Education
donbass state technical university
Enterprise economy, Алчевськ
Higher, from 09.2005 to 08.2010 (4 years 11 months)
---
Language proficiencies
English — above average
---
References
Гаврилюк Владислав
CEO, Arounda Digital Product Agency, +38 (066) 599-48-77
Положий Виктор
CEO, LTD "Steel show works", +38 (050) 348-69-07
---
Additional information
A manager with 3+ years in product management and 6+ years of administrative management. Have experience in launching and evolving gaming web service as Founder. Working in digital agency participated in 37 projects in various positions, starting from market researcher and strategist and finishing with UX designer and product manager. On my previous job, I've successfully launched 3 products, and one of them was made from scratch. Strive to work with real products with active userbase or launching new ones. Have living interest to everything concerning product analytics, cusdev, user experience, and team management.
---
Save to applications
---
Similar resumes
---