Ukraine's #1 job site
Resume from October 16, 2019
Черкасова Наталия
Владимировна
Бухгалтер, экономист
, 8 000 UAH
Full-time.
Age:

43 years

City:

Mariupol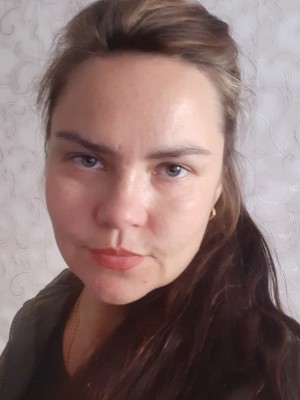 ---
Contact information
The job seeker has entered a phone number and email.
You can get the contact info for this resume on this page: https://www.work.ua/resumes/5696164/
---
Work experience
Бухгалтер, экономист
from 12.2016 to 02.2019 (2 years 2 months)
Костянтин.рай.ф. ДУ "ДОЛЦ МОЗУ", Константиновка (Лабораторные исследования)
Зарплата(начисление 2 фонда , составление отчетности ЕСВ, 1ДФ , ФСС з ТВП , заявки по больничным листам в МЕДок), регистрация и составление отчетности по НДС, заключение и учет договоров,выписка актов, счетов; учет взаиморасчетов( ведение журнал-регистрации, учет движения денежных средств- работа в клиент-банк, разноска оплаты по банковским выпискам, составление акт-сверка.)
Экономист
from 10.2009 to 05.2014 (4 years 7 months)
ГП,,Ветсанзавод", Константиновка (Утилизация сырья жив.происхождения)
НДС,учет взаиморасчеты, клиент-банк, договора, инвентаризация, выписка счетов, актов.
---
Education
ДонНУ
Менеджмент организаций, Донецк
Higher, from 09.2003 to 07.2009 (5 years 10 months)
---
Save to applications
---
Similar resumes
---