Ukraine's #1 job site
Resume from December 10, 2019 PRO
Таран Людмила
Анатоліївна
Process engineer
, 15 000 UAH
Full-time.
Age:

30 years

City:

Mukachevo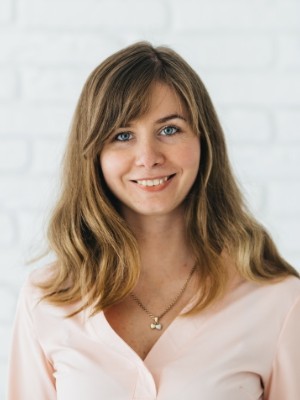 ---
Contact information
The job seeker has entered a phone number and email.
You can get the contact info for this resume on this page: https://www.work.ua/resumes/5715752/
---
Work experience
Technical specialist
from 09.2018 to now (1 year 4 months)
Tapflo Ukraine, Kyiv (Distribution)
- Selection of pump and heat exchanger equipment based on customer requested, recommendations of pump type and manufacturer.
- Technical support for sales manager.
- Communication with equipment suppliers (European market), writing requests for selection and receipt of technical and commercial offers.
- Proposals processing, checking of technical requirements, analysis of price level depending on the market
- Search for new European suppliers / manufacturers.
Process engineer
from 03.2012 to 09.2018 (6 years 6 months)
Public JSC "UKRNAFTOKHIMPROECT", Kyiv (design engineering of oil refining and petrochemical industries)
-Design of technological schemes for processes of oil and gas processing;
-Technological calculation:
•column, pumping, heat exchange equipment;
•safety valves;
•determination of flammable and explosive objects on refineries;
•emissions of harmful substances;
•noise impact from noise sources.
-Making changes to previously released documents;
-Give tasks to adjacent departments;
-The adoption of project solutions of medium complexity with a separate section (part) project;
-Carrying out of technical and economic calculation for plants and factories;
-Business correspondence with customers;
-Preparation of documentation for permissions and agreements in State authorities for commencement of during construction;
-Participation in meetings, discussions and adoption of design decisions on oil and petroleum products processing technology;
-Business trips for acceptance of basic project documentation and meeting with customers.
Synthetic chemist
from 06.2011 to 05.2012 (11 months)
«Otava»», Kyiv (Scientific Service Company)
-Work with laboratory equipment;
-Conducting synthesis and its selection (extraction, filtration, crystallization);
-Vacuum distillation;
-Analysis of the reaction through the data of mass spectrometry.
---
Education
International University of Finance
Business Economics, Kyiv
Higher, from 09.2010 to 07.2012 (1 year 10 months)
National Technical university of Ukraine " Kiev Politechnic Institute"
Chemical Technology of Organic Substances, Kyiv
Higher, from 09.2006 to 02.2012 (5 years 5 months)
---
Additional education
Tapflo, maintenance and product training

(2019, 2 week)

Lingva, english course

(2019, 6 mounth)

Coursera, Write Professional Emails in English

(2019, 1 month)
---
Professional and other skills
Computer skills
-Text routine and graphics programs: MS Office (Word, Excel, Project, Outlook, PowerPoint), Outlook, Adobe Acrobat 4.0/5.0/6.0;
-Design-automation systems: AutoCAD (rus and eng) 2000-2014. Engineering programs: Hysys, Petro-Sim, Task, Acol, HTRI, Hydraulic system, pre-valve;
-Experience in writing business correspondence and official doc

(5 years of experience)




Above average, I currently use it.

Experience in technological calculations of equipment

(5 years of experience)




Average, I currently use it.

Strong background in petrochemicals technology processes

(4 years of experience)




Average, I haven't used it.
---
Language proficiencies
Ukrainian — fluent
Russian — fluent
English — average
---
Additional information
- Driver's license B category and car
- Marital Status: married
- hobbies - active rest, travel, cinema.
---
Save to applications
---
Similar resumes
---