Ukraine's #1 job site
Resume from October 1, 2019 PRO
Балдуев Артем
Олександрович
Маркетолог
Remote.
Age:

24 years

City:

Kyiv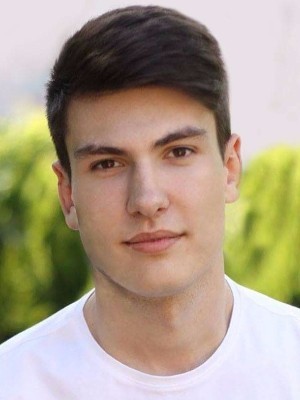 ---
Contact information
The job seeker has entered a email and address.
You can get the contact info for this resume on this page: https://www.work.ua/resumes/5736429/
---
Work experience
Marketing Specialist
from 09.2017 to now (2 years 1 month)
Gemicle Inc., Вінниця (IT)
Developed a marketing communication strategy to promote IT products & services for transportation in Ukraine, Georgia, Israel, USA and New Zealand. As a result, increased brand awareness, recognition, and actual sales conversions. I was managing the project and assigned roles to the team. I was personally involved in the strategy implementation, by creating promotional online and offline content, managing website, organizing events, presenting during IT conferences, maintaining business relations with partners. Сurrently, I am helping the organization remotely with support for reaching corporate and strategic goals.
Operations Assistant
from 08.2016 to 02.2017 (6 months)
Abecrombie & Kent (Italy), Florence (Tourism | Luxury Vacations)
My responsible for the logistics, operational and brand support tasks, which gave me insights on project management, business negotiation, conflict management and administration. I developed my skills in data processing, planning, reporting, multi-tasking and attention to detail. Working in a world-known luxury tour operator, I have gained knowledge in dealing with the high-end suppliers of the best Italian hotels.
Marketing Assistant
from 02.2016 to 08.2018 (2 years 6 months)
Megasport, Київ (Sport fashion / Retail)
Working closely with the product selection process for the new apparel collection, store merchandize and preparing MarCom materials. Managing online activity on the company's social media like Instagram and Viber, including email-marketing. Applied my creative skills to the creation of promotional campaigns and implementing them into a real business. Indeed, I was creating a corporate book for shareholders for establishing new partnerships relations with brands like Anta and Champion. Working in a company during my university graduation thesis. Specifically, I was writing a communication strategy for Megasport on how to approach and select countries for business expansion based on company's cultural background; including the explanation on how cultural aspects influence and important in real-time business processes
Assistant Account Executive
from 02.2016 to 08.2016 (6 months)
PRP | Be-It, Київ (PR | Рекламное агенство)
My daily activities included: inspecting marketing trends; writing press-releases, blogs; making presentations; organizing events; evaluating customer satisfaction. Analyzed client's (Microsoft, Danone, MasterCard, HTC, Philips, Kenzo & Avon, and more) business needs and proposed appropriate branding and PR related solutions.
---
Education
University of Groningen
Pre-MSc in Marketing and Marketing Research, Groningen
Unfinished higher, from 08.2018 to 08.2019 (1 year)
Hanze University of Applied Sciences
International Communications and Media, Groningen
Higher, from 09.2013 to 08.2018 (4 years 11 months)
---
Additional education
MacEwan University (Canada, Edmonton) (2016, 6 months | minor in Business Administration)
---
Language proficiencies
English — fluent
Ukrainian — fluent
Russian — fluent
Dutch — beginner
---
Additional information
Please contact me via email or Telegram (@work_balduiev) for sending you a resume.

MARKETING SPECIALIST

SUMMARY | Artem Balduiev

Skilled professional with 3+ years of experience in PR, Marketing and Communication.

Strong communication skills and background in working with "internally" various company's departments (IT, HR, Sales, Design and Production), "externally" - clients, media, opinion leaders and bloggers.
Great abilities to analyze and resolve complex problems. Ability to work in the projects with a predefined process and to adjust the process to the project's needs if necessary. In addition, able to work independently under the pressure as well as create, manage and work in the project teams for better results.

I'm conscientious, adaptable and open to learning quickly on the job.
I have a passion for digital and social trends by applying creative mind. Will take calculated risks, to test and learn new content and digital initiatives.

Fluent English speaker
Native = Ukrainian and Russian.
Pre-intermediate Dutch
Basic German + Italian
---
Save to applications
---
Similar resumes
---