Ukraine's #1 job site
Resume from October 1, 2019
Драган Диана
Вячеславовна
Няня
, 9 000 UAH
Part-time.
Age:

18 years

City:

Kyiv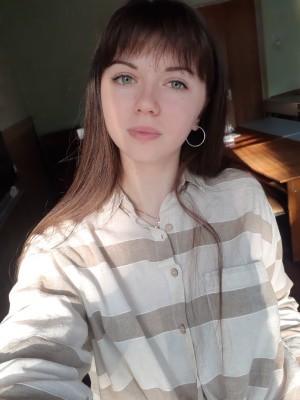 ---
Contact information
The job seeker has entered a phone number, email and address.
You can get the contact info for this resume on this page: https://www.work.ua/resumes/5736913/
---
Education
НПУ им. Драгоманова
Факультет искусств, фортепиано, Киев
Unfinished higher, from 09.2018 to 07.2021 (2 years 10 months)
Изучаю дерижирование, вокал, фортепиано, сольфеджио, психологию, педагогику, хоровое пение, философию и т.п.
---
Additional information
Требование: отпускать на концерты/творческие поездки; гуманное отношение, работа на выходных, в будние дни после 16:00.
Мои лучшие качества: ответственная, пунктуальная, творческая, быстро учусь, люблю деток. Проводила новогодние утренники, поздравляла детей с Новым Годом на дому, вела районные фестивали.
Владею украинским и русским языком.
---
Save to applications
---
Similar resumes
---