Ukraine's #1 job site
Resume from November 30, 2020
Тимченко
Всеволод
Сотрудник для любой работы
Full-time, remote.
Age:

24 years

City:

Mykolaiv

Ready to move to:

Kyiv, Lviv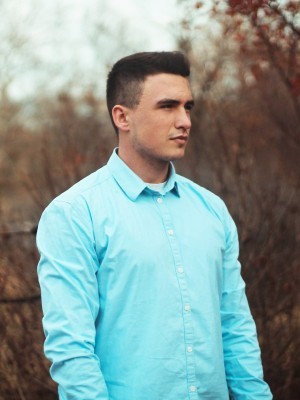 ---
Contact information
The job seeker has entered a phone number and email.
You can get the contact info for this resume on this page: https://www.work.ua/resumes/5746106/
---
Additional information
WORK HISTORY:

JANUARY 2020-MARCH 2020
Machine Operator l MightyFine Kitchen l Unit 23, Regent Trade Park, Barwell Lane, Gosport, PO13 0EQ
•Operating sorting machinery
•Making sweets as per company's recipe
•Paperwork controlling
•Maintaining cleanliness of the warehouse

FEBRUARY 2019-JANUARY 2020
Machine Operator | Ashford Colour Press | Unit 220, Fareham Reach, Fareham Road, Gosport, PO13 0FW
•Operating Domino K630i with Hunkeler finishing line
•Operating HP InkJet T240
•Quality check/control
•Supervising trainees
•Meeting targets

OCTOBER 2018-JANUARY 2019
Machine Operator | Gestamp Automotive | Unit 2200, Talbot Road, Segensworth South, Fareham, PO15 5RJ
•High speed loading
•Achiving targets
•Maintaining machinery
•Different model production

MAY 2018-JULY 2018
Warehouse Operative | Hermes | Unit 3, Royal London Park, Flanders Road, Hedge End, SO30 2LG
•Sorting parcels
•Unloading lorries/vans
•Repacking broken packages
•Loading lorries
•Maintaining cleanliness at workplace

OCTOBER 2016-APRIL 2018
Warehouse Manager | Job Worth Doing/Install Base | Unit D3, Premier Business Centre, Newgate Lane, Fareham, PO14 1TY
•Making files for Installers
•Operating in Sage 200/Avante/CMS/Fusion
•Raising Purchase Orders
•Controlling stock/Issuing stock
•Dealing with Suppliers/Customers
•Ordering Roofline/Flatroof jobs
•Fleet management
•Responsibility for £50k-£70k a week profit

APRIL 2016-JULY 2016
Warehouse Operative | FatFace | 3 Ridgway, Havant PO9 1QJ
•Operating a compactor
•Collecting 1000 items per hour
•Packing goods
•Stock controlling
•Printing documentation for dispatch

JUNE 2015-SEPTEMBER 2015
Supervisor | Debenhams | Queens Buildings, Queensway, Southampton SO14 1NH
•Supervising new staff
•Assisting managers
•Stock allocations
•Controlling outgoing deliveries
•Picking/Packing

FEBRUARY 2015-MAY 2015
Kitchen Porter | The White Star Tavern | 28 Oxford Street, Southampton SO14 3DJ
•Supporting the chief
•Assisting the bar
•Maintaining cleanliness of the kitchen
•Ensuring freshness of products

NOVEMBER 2014-JANUARY 2015
Warehouse Operative | Debenhams | Queens Buildings, Queensway, Southampton SO14 1NH
•Picking/Packing
•Stock control
•Cleaning the workplace
•Monitoring Company's performance

APRIL 2014-OCTOBER 2014
Tills Operator/Waiter | Southampton FC | St Mary's Stadium, Britannia Rd, Southampton SO14 5FP
•High speed serving
•Locating and managing many guests
•Helping the kitchen
•Advertising food and drinks

EDUCATION:

2015
Business, IT, Computing, Maths, English.
Itchen Sixth Form College, Middle Road, Bitterne, Southampton, UK

2012
Mathematics, Physics, Chemistry, Russian, Ukrainian, English, History, Law, Biology, Geometry.
School Number 20, Mykolaiv, Ukraine

2007
Mathematics, Physics, Chemistry, Russian, Ukrainian, English, History, Law, Biology, Geometry.
School Number 3 , Mykolaiv, Ukraine

CERTIFICATIONS:

BTEC's
•Business LEVEL 3 Subsidiary Diploma & Diploma (Merit)
•Information Technology LEVEL 3 Subsidiary Diploma (Merit)
•Computing LEVEL 3 Subsidiary Diploma (Merit)

GCSE's
•Mathematics (C)
•English (C)

OTHER
•English ESOL LEVEL3 (Pass)
•English BEC (Pass)
•IELTS (6.5)
•English SELT B1 (Pass)
•LIFE IN THE UK (Pass)
•Full UK Driving Licence

SKILLS:

•Excellent customer service skills
•Personnel development
•Detail-orientated
•Strategic thinker
•Hard working and self-motivated
•Organised
•Programme management
•Proficient in MS Office
•Quality-focused
•Leadership abilities
•Sales experience
•Data entry
•Excellent communication skills
•Friendly demeanour
•Fast learner
•Innovative

LANGUAGES:

•Russian
•Ukrainian
•English

INTERESTS:

•Gym
•Swimming
•Football
•Basketball
•Wrestling
•Gardening
•Travelling
•Movie-making

REFERENCES:

Available on request.
---
Save to applications
---
Similar resumes
---