Ukraine's #1 job site
Resume from November 30, 2021 PRO
Свешников Никита
Евгениевич
Руководитель отдела продаж
Full-time, remote.
Age:

30 years

City:

Dnipro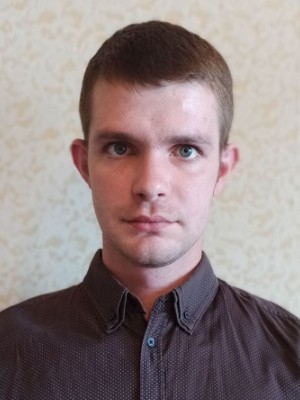 ---
Contact information
The job seeker has entered a phone number and email.
You can get this candidate's contact information from https://www.work.ua/resumes/6389002/
---
Work experience
Зам. начальника сервис службы
from 09.2018 to 05.2020 (1 year 8 months)
Zepter, Днепр (Водоочистка)
Предоставление услуг по замене, продаже и обслуживанию фильтров для воды.
И.О. Директора
from 11.2013 to 04.2018 (4 years 5 months)
Aqua-ua.com, Днепр (Водоочистка, бытовая бытовая водоочистка)
-ведение клиентской базы,
-закупка/отгрузка товаров магазина,
-контроль дебиторской задолженности,
-обслуживание/доставка товаров магазина,
-логистика движения служебных автомобилей,
-управление персоналом,
-поиск новых поставщиков,
-организация мероприятий по тимбилдингу.
---
Education
НМетАУ
Металлургический, Термическая обработка металлов, ДВНЗ ПДАБА, ПГС, Днепр
Unfinished higher, from 2008 to 2012 (3 years 8 months)
---
Additional education
Малая компьютерная академия

(2)

ДРІДУ НАДУ менеджер по тендерам

(1)
---
Professional and other skills
Computer skills
1с предприятие 8.2
---
References
Хартова Ольга Николаевна
Директор, Aqua-ua.com, 0508876437
Степанов Олег Янович
Начальник сервис службы, Zeptet, 0504542586
---
Similar candidates
---