Ukraine's #1 job site
Resume from November 27, 2020
Обертюх Святослав
Владимирович
Internal auditor/Financial controller
Full-time.
Age:

31 years

City:

Kyiv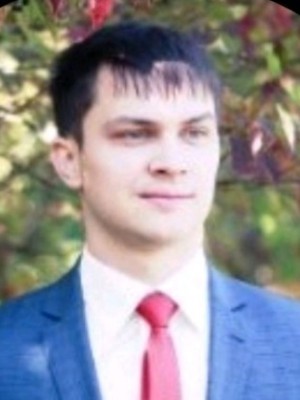 ---
Contact information
The job seeker has entered a phone number and email.
You can get the contact info for this resume on this page: https://www.work.ua/resumes/6600844/
---
Work experience
Internal audit manager
from 07.2020 to now (6 months)
Interkassa, Київ (Financial services)
• Plan and conduct operational audits and business process reviews
• Develop reports and presentations on project findings and recommendations to senior management
• Monitor execution of proposed recommendations and close cooperation in process of it development and realization
• Develop independent working relationships with management in all areas of the business
• Conduct internal investigations and develop recommendations for various incidents
• Implementation of risk management process and risk oriented approach at all levels of business decision
making
• Diagnose operational risks and process improvement opportunities
• Monitor and promote implementation of risk mitigation measures
• Develop and inspect internal procedures and instructions
Internal control manager
from 11.2017 to 06.2020 (2 years 7 months)
VEON, Kyiv (Telecom)
Internal control:
•Lead the implementation of internal controls in Group Operational Countries in accordance with Group IC framework;
•Align with relevant Operation Countries the responsibility and ownership of controls;
• Coordinates OpCo ICRM team in all aspects of MSA program and correct reflection of test results in BWise
•Provide support to business in the area of process harmonization and control optimization;
•Perform walkthrough of new controls;
•Provide an evaluation of major control gaps for escalation to management;
•Monitor remediation of gaps;
•Review and approve any changes requested to the internal control framework;
•Ensuring requirements of Group Policies and governing documents are incorporated in Group internal control framework;
•Lead and perform pereodic (e.g. Quarterly) risk assessments in accordance with Group ERM framework;
• Provides expertise, support and advice in areas of governance, policies and internal control during Bi-weekly meetings

SOX
•Manage annual cycle for Group SOX compliance following the timetable communicated by GICRM;
• Support HQ ICRM team in anual 20F certification
•Liaison with Internal Audit (or outsourced tester) and External Audit for coordination of scoping, planning of testing activities and deficiency evaluation;
•Effective reporting on regular basis to Group management and Audit Committee on effectiveness of the SOX control framework including recommendation on required improvements and related actions to ensure that all SOX compliance related matters are escalated to the right parties when necessary;
• Supports process of automation of Group Internal controls reporting. Designs charts, formulas for data validation, UAT
• Provides Quality Assurance of Management Self-Assessment (SOX testing) based on group guidance
• Monitors timeliness and correctness of QA recommendations follow-up by OpCo
Business audit expert
from 07.2015 to 11.2017 (2 years 4 months)
Lifecell, Kyiv (Telecom)
• Back up direct manager in the assessing the compliance with the Sarbanes Oxley Act (SOX 404) to maximize the Company's external auditor's reliance on management's test work.
• Perform the review of documentation (walkthrough, validation & test result) prepared by other auditors of department and coordinating internal control testing process.
erform analysis of business processes for completeness and sufficiency of control procedures in close collaboration with the business owner
• Perform specific audits, investigations and ad-hoc engagements and communicate the results upon completion.
• Provide recommendations, which add value, remove inefficiencies and ineffectiveness in the systems, processes, procedures, controls and risk management process of the company.
• Maintain and develop constructive and cooperative relationships with all the Company's senior, middle, line management and staff and the external auditors.
• Evaluates risk management process, and ensure all significant risks are identified and appropriate risk responses are selected.
• Ascertain the extent of compliance with established policies, plans and procedures, regulations and standards of acting legislation, including Sarbanes–Oxley Act.
• Ascertain the extent to which the Company's assets are accounted for and safeguarded from losses or damages of all kinds.
• Analyze and evaluate the performance of the organization's financial, operational, and managerial processes and systems to identify risks, areas for improvement.
• Develop the recommendations to improve processes & procedures & strengthen controls over identified risks and gaps in business processes.
• Follow up agreed/accepted action plans by process owners up to the audit closure.
• Participate in Fraud investigations, and presenting action plans to management based on result of investigations.
Auditor
from 11.2012 to 06.2015 (2 years 7 months)
EY, Kyiv (Professional services (BIG 4))
- Analysis of business environment and competitive forces
- Ensuring procedures and policies are followed as designed and effective controls implemented
- Internal control testing and risk assessment (SOX, s.404)
- Audit and review of financial statements prepared in accordance with International Financial Reporting Standards and/or Ukrainian Accounting Standards.
- Compiling and consolidation of financial statements
- Organizing and measuring work of engagement team
- On-the-job coaching of junior staff members
- Interacted with clients' management to obtain information, analyse business, accounting and reporting issues and make recommendations for business processes improvements,
- Participated in development of audit strategy,
- Developed audit programm and testing procedures relevant to risk and approved objectives,

• Industry experience:

- Gas transportation and distribution
- Agricultural
- Telecom (Mobile operator)
- Cement production
- Pipe production and distribution
- IT - Consulting
- Alternative energy (Windpark)
---
Education
Odessa State Economic University
Audit and Accounting, Odess
Higher, from 09.2006 to 06.2011 (4 years 9 months)
---
Additional education
АССА (2012 -2020)
---
Professional and other skills
Internal audit

(6 years of experience)




Advanced, I currently use it.

Internal control

(6 years of experience)




Advanced, I currently use it.

Accounting

(4 years of experience)




Above average, 3 years ago.

SOX

(6 years of experience)




Advanced, 1 year ago .

IFRS

(4 years of experience)




Above average, 3 years ago.

Financial and management reporting

(4 years of experience)




Above average, 3 years ago.

Financial analysis

(4 years of experience)




Above average, 3 years ago.

Big 4

(3 years of experience)




Advanced, more than 4 years ago.

Business process optimisation

(5 years of experience)




Advanced, I currently use it.
---
Language proficiencies
Ukrainian — fluent
English — above average
Russian — advanced
---
Save to applications
---
Similar resumes
---