Ukraine's #1 job site
Resume from January 15, 2022 PRO
Бондарук Артем
Ігорович
Личный водитель
, 20 000 UAH
Full-time.
Age:

27 years

City:

Kyiv

Ready to move to:

Zhytomyr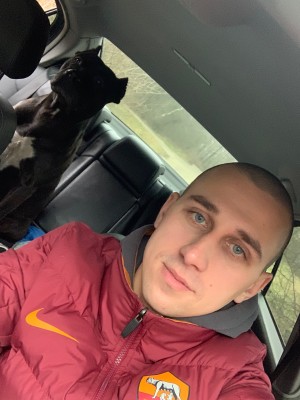 ---
Contact information
The job seeker has entered a phone number and email.
You can get this candidate's contact information from https://www.work.ua/resumes/6958565/
---
Work experience
Личный Водитель
from 04.2010 to 01.2016 (5 years 9 months)
Форест, Житомир (Обслуживание клиентов)
-Тактичность, пунктуальность, внимательность. -Безаварийный стаж вождения – 9 лет. -Опыт работы на машинах представительского класса (МКПП и АКПП) -Подача автомобиля в назначенное руководителем место и время. -Соблюдение чистоты и работоспособности автомобиля. -Сопровождение и выполнение личных поручений руководителя. -Встреча и проводы гостей,семье,компании на вокзалах и в аэропортах. -Своевременное прохождение ТО и оформление страховки. -Сопровождение руководителя по городу и области.
---
Education
Кнута
АвтоМеханик, Київ
Unfinished higher, from 2020 to 2022 (1 year 9 months)
---
Professional and other skills
Водій:Категорії В (9 years of experience)
Fluent, more than 4 years ago.
---
Language proficiencies
Ukrainian — fluent
---
Additional information
Уважний, відповідальний, добрий та життє радісний. Завжди радий до роботи аби цінували працю. Більше детальніше дзвоніть поспілкуємось.
---
More resumes of this candidate
Unfinished higher education · Full-time
Екскаваторщик,

Спец Тех Транс · 2 years 9 months
Similar candidates
---