Ukraine's #1 job site
Resume from November 12, 2021
Канюка
Ксюша
Видеомонтажер
Age:

17 years

City:

Tiachiv

Ready to move to:

Uzhhorod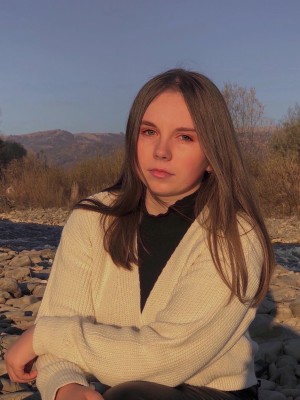 ---
Contact information
The job seeker has entered a phone number and email.
You can get this candidate's contact information from https://www.work.ua/resumes/7156707/
---
Education
Ужну
ИЩУ РАБОТУ ТОЛЬКО УДАЛЕННО, Ужгород
Higher, from 2020 to 2025 (5 years)
---
More resumes of this candidate
Ксенія Канюка – Редактор\Відеограф Досвід роботи Створення відео – проектів для TikTok\YouTube 2019-2021 Створення відео – проектів для університету Uzhnu Освіта Ужгородський Національний Університет, Закарпаття •...
Remote
Доброго дня! Я Ксюша, професійно володію такими програмами відеомонтажу та фоторедакторів як: Sony Vegas Pro, Camtasia studio 7 та редактором фото Adobe Fotoshop CC. Знаю 3 мови - це українська, російська, англійська. Закінчила...
Similar candidates
---