Ukraine's #1 job site
Resume from January 13, 2022
Uchendu
Joy
English teacher, Social Media Manager, Conversationalist
Part-time.
Age:

20 years

City:

Ivano-Frankivsk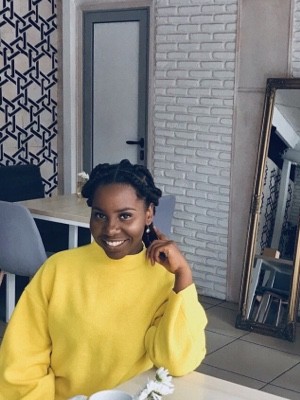 ---
Contact information
The job seeker has entered a phone number.
You can get this candidate's contact information from https://www.work.ua/resumes/7520562/
---
Work experience
Social Media Manager
from 02.2021 to now (11 months)
All in one, Ivano-Frankivsk (ALLINONE)
Advertising, customer care and logo designing. I have been able to achieve a good community of followers and customers for the business page. Also, as a great communicator I achieved a healthy relationship between the customers and prioritize their satisfaction. I always give my best at what I do.
---
Education
Ivano Frankivsk National Medical University
General Medicine, Ivano-Frankivsk
Unfinished higher, from 2018 to 2024 (6 years)
I'm currently a 4th year medical student. I'm excellent at my grades and school work. Hardwork and focus keeps me on check and I'm perfect at it. Therefore, there's nothing I can't handle.
---
Professional and other skills
Computer skills


I attended a computer school in 2016. I acquired an enhanced skill on computer and technology. I can handle tools available for use on computers, such as word processors, spreadsheets and graphic software. I'm efficient and expeditious.

Interpersonal communication, team building, creativity

(1 year of experience)




Advanced, I currently use it.
---
Language proficiencies
English — fluent
---
References
Aminat Onibudo
+380636091807, aminatbudo@gmail.com
---
Similar candidates
---