Ukraine's #1 job site
Resume from January 15, 2022 PRO
Шемахин Вадим
Игоревич
Водитель на своем авто, курьер
, 12 000 UAH
Full-time, part-time.
Age:

52 years

City:

Chernivtsi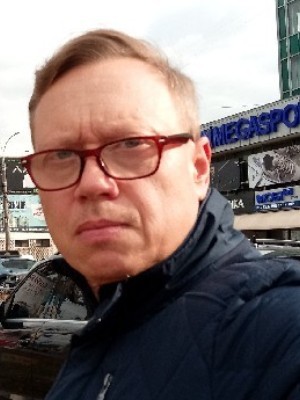 ---
Contact information
The job seeker has entered a phone number and email.
You can get this candidate's contact information from https://www.work.ua/resumes/7780906/
---
Work experience
Киев - зам начальничка СБ, приемщик, зав складом приема отгруз спортоборудования, водитель такси Киев
from 01.2011 to now (11 years)
Логистический центр Киева, Мист-Экспрес Киев, Спорт Лайф Киев, Такси УБЕР, Киев (логистика, правоохранительная система, ВСУ МО, услуги населению, Такси Убер)
---
Education
Академия МО Украины
Юридический, правознавство, Киев
Higher, from 1996 to 2001 (5 years)
---
Additional information
На пенсии с 2010 года по выслуге лет, Министерство Обороны Украины, АТО. Работа за границей 2017, 2018-2021
Здоров, вакцинирован, без вредных привычек(курение, алкоголь)ю

Ищу работу полный - неполный рабочий день. Свое авто 2010 - DACIA Logan MCV. Стаж вождения более 20 лет.
---
More resumes of this candidate
Higher education · Full-time, part-time
Водитель такси, зам начальника СБ, приемщик, зав складом,

Такси Убер Киев, Мист Экспрес Киев, Спорт Лайф Киев, Эпицентр Киев, ЗСУ МО Украины, Работа за границей · 11 years 4 months
Similar candidates
---