Сайт пошуку роботи №1 в Україні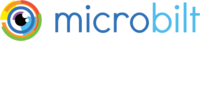 Вакансія від 11 листопада 2019
Middle/Senior Java Developer
120 000 грн
· $3500-4500
MicroBilt Ukraine
IT; 50–250 співробітників
Харків
Повна зайнятість. Досвід роботи від 5 років. Вища освіта.
Опис вакансії
Опытный pазработчик Java в американскую компанию в Харькове. Работа постоянная, у компании свои продукты, от сторонних заказчиков зависим мало. Постоянно новые проекты, есть возможность участвовать в выборе архитектуры решения.
MicroBilt Ukraine, a local subsidiary of a well-established US company (http://www.microbilt.com), is looking for a Middle/Senior Java Developer to work on a full-time basis in our Kharkiv office (we do not offer remote work). Salary $3500−4500 (after tax). By joining our team, you will be working directly for a US company as part of our Boston team. This means stability, lawfulness and professional growth. Unlike many other companies, we hire people for a long term, not just for one project.
Required skills:
Generally a minimum of 5 years related experience
In-depth knowledge of IT concepts, strategies, methodologies; in-depth knowledge of diverse technologies and new technical architecture principles and concepts
In depth knowledge and application of J2EE, JBoss, JMS, SQL, and XML
Experience in working with Database intensive systems using JDBC (Oracle or SQL Server)
In-depth understanding of layered solutions and designs; in depth knowledge of architectures
Experience with latest Java frameworks
Highly proficient in software engineering languages and tools; ability to develop on multiple platforms
Additional skills:
Experience with SSA or any other identity matching system will be a plus
Excellent analytical, problem-solving and communication skills
English — Intermediate level and up
We offer:
Interesting and challenging work for a large and established US company
Stable employment complying with all local tax laws and regulations
Projects involving newest technologies
Professional development opportunities
Excellent compensation and benefits package
Company-paid in-house English lessons + native speaker club
24 days of paid vacation (28 after first year)
Medical insurance
Paid sickness leave
Paid overtime
Dollar-denominated salary
Flexible working hours
Official Ukrainian holidays are non-working days
---
Схожі вакансії
Статистика зарплат