Сайт пошуку роботи №1 в Україні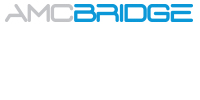 Вакансія від 17 січня 2020
Technical Support Engineer
AMC Bridge
IT; 250–1000 співробітників
Дніпро
Повна зайнятість. Досвід роботи від 1 року. Вища освіта.
Опис вакансії
COMPANY INTRODUCTION:
AMC Bridge was formed by a team of experienced industry professionals who focus on computer-aided design, engineering and manufacturing. Since 1999 we have been delivering innovative solutions for CAD, CAE, CAM, PDM and PLM applications. We now help companies from all over the world because we believe that guaranteed high-quality solutions can only be realized though long-term cooperation with our clients and partners.
PROJECT DESCRIPTION:
Worldwide known company combine enterprise open source technology with an advanced model-based service oriented architecture to deliver a highly scalable, flexible and secure PLM solution suite. Our extensive out-of-the-box functionality and modern web-based, cloud-ready architecture enable you to deploy quickly and continuously enhance your PLM environment in a fraction of the time required by conventional enterprise PLM / PDM systems and at a total cost of ownership far below that of any leading competitor.
MINIMUM EXPERIENCE: 1.5+ years of DevOps, software development or QA experience.
EDUCATION: BS/MS degree in Computer Science, Math or Engineering discipline.
REQUIREMENTS:
Expertise in DevOps, software development or QA
Overall understanding of web applications
Good knowledge of JavaScript, HTML, CSS
Good knowledge of SQL
Good level of English
Ability to learn new technologies quickly
RESPONSIBILITIES:
Upgrade customer configuration to support new version of host application, merge code tree and data base.
Update JavaScript and C# code to use updated API
Fixing issues and code debugging
Work with SQL server: base operations + SQL queries
Work with Git environment: base operations + any investigations and merging
Work with documentation
Write detailed and understandable letters, create issues
COMPENSATION & BENEFITS:
Competitive salary
Professional and friendly team
Convenient office location
Flexible work schedule
Paid Vacation, Sick Days, etc.
Comfortable workplace
Medical insurance
Business travel abroad
---
Схожі вакансії
Статистика зарплат