Сайт пошуку роботи №1 в Україні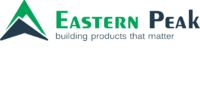 Вакансія від 24 квітня 2019
Community manager
Компанія:

Eastern Peak


IT;

50–250 співробітників

Місто:

Харків

Вид зайнятості:

повна зайнятість
Опис вакансії
Ubertesters is a software development company and the provider of a community of on-demand, global, professional testers with devices to help companies support their mobile testing needs. The company also offers a cloud-based, mobile app testing tool to help companies manage their mobile testing process and in-house QA teams.We are looking for Community manager to join the team.
This person main responsibility is:
Manage a large community (crowdsourcing) of existing global and freelance software testers and responsible to recruit new community members and maintain the relationship while making them feel belong and appreciated.
Responsibilities for this position include:
Responsible for managing community's relations, recruit new testers, signup process, communicate their duties and work flow, provide initial training on our system, and then train the QA testers on how to perform their duties.
Responsible for assigning a team of testers to a specific test project and coordinate their work
Create monthly reports regarding tester's activity and payments
Work closely with the project managers and sales managers to ensure the test process, methodologies and tools are applied appropriately during the test session.
Qualifications for this position include:
English fluency in high-level is essential, both verbal and written
0−2 years of experience in community management, marketing or advertising
Knowledge of Excel is a requirement
Experience with email marketing, HTML, or Google Analytics is beneficial
A highly competitive and self-driven sense of motivation and willingness to work during flexible hours
Responsible and have the ability to meet strict deadlines
Ability to handle multiple tasks simultaneously
Excellent communications skills.
We offer:
Great colleagues, friends and excellent professionals
Humane schedule: «Good morning» — to come to work from 9 to 11 (Mon-Fri)
Social package: paid sick and vacation
Regular review of salaries
Football, English courses, vitamin C in the form of fruit :) & medical insurance.
If you have any questions, do not hesitate, contact me via Skype: live:christinabadyrko or Telegram: @EasternPeak_recruiter_Kristina
Have a good day! :)
---
Схожі вакансії