Сайт пошуку роботи №1 в Україні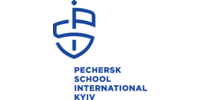 Вакансія від 16 вересня 2019
IT support/Auditorium Engineer, Technician
20 000 – 25 000 грн
Компанія:

Pechersk School International


Освіта, наука;

50–250 співробітників

Місто:

Київ

Вид зайнятості:

повна зайнятість

Вимоги:

досвід роботи від 5 років, вища освіта
Опис вакансії
IT support / Auditorium Engineer
The outcomes and actions required of this position are as follows:
The role of Auditorium Engineer / Technician is to manage all aspects of the Auditorium
It is also to provide technical services for school events in other venues to include the Gymnasium.
Also to provide basic support to the IT Department and general staff.
Skills & Attributes Required:
Technical or IT higher education
Relevant experience from 3 years
Knowledge and experience with

Lighting design, setup, and operation for performances
Sound operation and desk mixing
Videography
General IT — digital projectors, Smart Boards, etc.
Fluent English is a must

Organised and proactive, able to multi-task
Overview of the Role:
• Manage timely and appropriate preparation and setup of technical and performance-related equipment
• Assist with performances
Provide training in sound and lighting equipment
Help organise scene shift to ensure safety
Video performances upon request as well as edit them if required
• Provide regular, on-going oversight and maintenance of auditorium and building equipment.
* Provide general IT support to the PSI community:
Diagnose minor device problems and fix
Install, maintain, and update operating systems and devices used by the school (Apple/Chromebook)
Video recording devices, filming support for school events
Train teaching staff / students on how to use tech tools properly
Apple service and support, local reseller — Apple laptop and iMac repair, advising on making hardware and software orders
Testing Apple software and hardware
Creating Apple OS deployable images for network deployment.
Support with SmartBoard software/hardware
Prepare computers for use by staff — add special software and features based on educational needs
Answer basic software/hardware questions on all systems used at PSI
Re-set/replace routers and wireless hubs
Check in/out to staff a/v equipment
Give input about future educational technologies
Assist associate system administrator as needed
Personal characteristics:
professional, friendly and polite manner at all times when dealing with the whole school community;
sound communication skills;
to be discreet and aware of confidentiality;
have a helpful and willing attitude at all times.
Company offer:
Official employment
Good remuneration package
Disabled Welcome
Friendly international environment
Please, Send you CV in English with salary preferences.
---
Схожі вакансії
Статистика зарплат