Сайт поиска работы №1 в Украине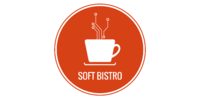 Вакансия от 18 июня 2018
Senior Level Automation QA Engineer
Компания:

SoftBistro


IT;

50–250 сотрудников

Контактное лицо:

Вікторія

Телефон:

Город:

Львов

Вид занятости:

полная занятость

Требования:

опыт работы от 2 лет
Описание вакансии
Software development company which delivers services for partners in the Silicon Valley with two development centers in Lviv and Khmelnytskyi.
The Role:
You'll be creating automated tests for our highly scalable and fault tolerant Java based systems. We deal with financial transactions, so mistakes are literally costly.
Understand the business problems being solved and understand how to evaluate our software that solves those problems.
Create tests that maximize the value to our business (reduce risk the most for the least investment in an effort).
Clearly communicate actionable insight to those that can resolve the problems you identify.
Requirements:
Working experience with testing different backend APIs
Profound knowledge of Python
Design and Develop Automation Framework and Tools
Design, code, test, and implement automation test suites
Work with Software Engineers to integrate the unit test framework and make part of automation test infrastructure
Integration of software unit tests into the board test framework
Analysis of Software Development Infrastructure and eco systems for improvement
Simulate production environment by building a test harness to test and automate complex use cases.
Pair with Software Engineers to triage issues and identify the root cause.
Nice to have:
Experience with load testing tools (Gatling, JMeter)
We offer:
interesting and challenging work in a dynamically developing company;
exciting projects involving newest technologies;
professional development opportunities;
flexible schedule;
business trips abroad;
English language study;
team buildings and corporate parties;
gym membership reimbursement;
modern and comfortable office facilities.
Похожие вакансии