Сайт поиска работы №1 в Украине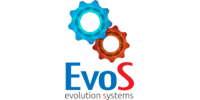 Вакансия от 18 июня 2018
Middle QA, automation Engineer
Компания:

Evos


IT;

10–50 сотрудников

Город:

Киев

Вид занятости:

полная занятость

Требования:

опыт работы от 2 лет, высшее образование
Описание вакансии
EvoS is a taxi service software provider both in Ukraine and abroad since 2007. Not a single line of outsource — WE implement what WE come up with!
We welcome talented professionals to join our challenging and dynamic project as a Middle Automation QA Engineer in our office. We are looking for passionate, innovative, results-oriented QA Engineers with heart-deep commitment to success to be a part of our Team.As anAutomation QA Engineer, you will be involved in automated testing as well as tasks estimation and test documentation creation
Successful candidates should correspond to the following required competencies
• Bachelor's degree in Computer Science, equivalent educational or professional experience and/or qualifications• Strong knowledge of testing principles, concepts and techniques
• 2+ years testing experience
• 1+ years of professional experience in QA Automation
• 1 + years experience building test automation frameworks• Knowledge using Selenium WebDriver as a frontend Test Automation Frameworks to test responsive web applications
• Experience with REST API Automation, UI automation
• At least some programming skills in C#
• Experience with reporting automation results and defect metrics
• Experience with continuous integration processes and tools
• Experience of working with version control systems
• Understanding of Continuous Integration and Deployment pipelines
• Ability to provide results without any supervision
• Ability to effectively conduct technical discussions directly with Project management
Following qualifications will be an advantage
•ISTQB CTFL certification •Experience with TestRail•Expertise in performance testing
Responsibilities for this position will include (but are not limited to)
• Write, monitor, and enhance new and existing automation script
• Ability to enhance existing automation framework for robust executions
• Automate new features and include them in regression suites
• Identify and create reusable test data, methods, and frameworks
• Managing defects by investigating, reporting and tracking to resolution
• Proactively identify and share new automation tools/processes/approaches to create, maintain and improve the Software Testing Lifecycle.
We propose• an office in a quite place 10 min from Tarasa Shenchenko subway station• an interesting and widely used service — millions of users daily• a chance to make a new serious project from a scratch — using best
• approaches and cutting edge technologies
• English courses, sports and teambuildings
• a friendly team of dedicated software development professionals
Похожие вакансии