Сайт пошуку роботи №1 в Україні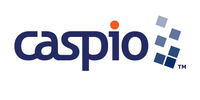 Вакансія від 21 січня 2019
IT sales manager
Компанія:

Caspio


IT;

50–250 співробітників

Контактна особа:

Inna Ruban

Телефон:

Місто:

Дніпро

Вид зайнятості:

повна зайнятість

Вимоги:

досвід роботи від 2 років, вища освіта
Опис вакансії
Caspio — американская продуктовая компания с главным офисом в Кремниевой долине (Калифорния, Санта-Клара), первооткрыватель в сфере разработки облачных платформ.
Решение Caspio подходит высокотехнологичным компаниям для оптимизации бизнес-процессов, которым необходимо создавать собственные многофункциональные приложения.
Caspio поддерживает свыше 1 000 000 приложений и более 5 000 клиентов в 110 странах мира. Среди них The New York Times, Philips, Reebok, Verizon и другие лидеры отраслей.https://www.caspio.com/
Required skills:
Excellent written and verbal communication skills in English
At least 2 years of experience in an inside sales role with full cycle sales process management
Previous experience with SaaS, PaaS, or B2B software sales.
Results-oriented with a proven track record of qualifying and closing deals and attaining quotas habitually
Understanding of business / database applications and application development
Proficient with CRM, GoToMeeting, Microsoft Office Suite (Outlook, Word, PowerPoint, Excel), and other sales productivity tools.
Responsibilities:
Prospect and research inbound leads to identify decision makers and build pipeline
Develop and nurture relationships with qualified prospects through phone, email, and online meetings to drive leads through the sales pipeline
Serve as an advisor to understand business objectives, technical requirements, and provide product demonstrations and presentations as appropriate.
Close deals consistently to meet or exceed monthly and quarterly quotas, key performance indicators, and other departmental objectives
Monitor overall customer experience to ensure operational delivery from prospecting to close.
Track and manage leads, pipeline, opportunities, and all customer interactions on the CRM.
Monitor competitors' products and services to share feedback with the team to propose appropriate selling strategies.
We offer:
Complete health insurance that includes dental care, massages, beauty services
Gym, swimming pool services
Modern and cozy office in the city center
Team lunches, casual gatherings and corporate events
Stable job in product company with regular activities
Please, follow the link to apply:https://www.caspio.com/job-position-details/?Position_ID=552&Job_Title=Sales%20Representative,%20Professional%20Services
---
Схожі вакансії