Сайт пошуку роботи №1 в Україні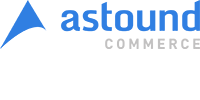 Вакансія від 18 січня 2019
Communications Specialist
Компанія:

Astound Commerce

VIP


IT;

250–1000 співробітників

Місто:

Київ

Вид зайнятості:

повна зайнятість

Вимоги:

досвід роботи від 2 років, вища освіта
Опис вакансії
Who we are and what we do:
Astound Commerce is a global ecommerce agency headquartered in the US. With over 900 professionals in the UK, Germany, Ukraine, Slovakia, Bulgaria, Canada and Columbia, we are one of the world's largest teams of ecommerce experts. Astound's service offerings include website design, creation and integration, digital agency and marketing, ecommerce technologies, order management, and professional consulting. Astound Commerce has launched online shopping experiences all over the world, in more than 50 countries, for brands selling everything from luxury goods, to entertainment, fashion, food and wine, active wear and gear, and much more. Top brands like Adidas, L'Oreal, Mothercare, Under Armour, Versace, Jimmy Choo, Tommy Hilfiger, Hugo Boss and Crocs are among our clients.
Brief description of the open position:
Our Communications Team is looking for experienced Communications Specialist. This position involves not only researching and writing original texts for internal and external needs, but managing internal social activities as well. You'll have challenging goal to strengthen the employer branding profile of the company by implementing original communication ideas and messages through different communications channels (corporate media, social networks, internal initiatives). Moreover, you'll be responsible for implementation of the corporate social responsible strategy and based on it relevant activities. To be successful in this role, you should have excellent writing skills, strong knowledge in all types of communication and ability to develop in a friendly and open environment.
You will:
Develop and implement annual internal communications strategy with goals, budget and tactics;
Prepare communications materials and content for top-management and other stakeholders needs;
Produce original content for internal communications media and external PR needs;
Drive internal communications activities in close collaboration with Event and HR teams;
Search for the new PR instruments to influence the target audience during annual staff survey;
Create CSR strategy and manage social activities and internal initiatives;
Amplify employee ambassadors by introducing effective engagement programs and projects;
Write, edit and optimize engaging content related to internal communications news for corporate profiles in social networks.
You have:
Minimum 3 years of proven experience in Internal Communications or Corporate Communications, Public Affairs or in related roles;
Imagination, a passion for writing and a determination to succeed;
Upper-Intermediate English language knowledge (higher level of knowledge will be a plus);
Excellent time management and problem-solving abilities;
Social media knowledge and demonstrated success in managing a digital media presence.
We offer:
Comfortable facilities with warm and friendly environment;
40-hours working week with flexible working hours;
Coaching and reviews to support your career development;
Ability to develop and improve your professional skills by attending internal/external trainings and conferences;
Internal library with option to order books and free English classes;
Work-life balance approach and healthy lifestyle programs.
If you're looking for a career full of excitement, purpose, and opportunity, we are waiting for U!
Be The Change.
---
Схожі вакансії