Сайт пошуку роботи №1 в Україні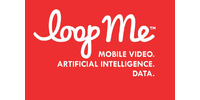 Вакансія від 14 січня 2019
IT Recruiter
Компанія:

LoopMe
IT;

50–250 співробітників

Місто:

Дніпро

Місце роботи:

вулиця Старокозацька, 37;

0,5 км від центру




Вид зайнятості:

повна зайнятість

Вимоги:

досвід роботи від 2 років
Опис вакансії
The Role:
We are looking for middle-senior Recruiter who will be responsible for the full recruitment life cycle, with a passion for hiring the best talent and scaling a company with enormous upside.
Key Skills & Experience:
• 3+ years of proven track record of full cycle recruitment including but not limited to sourcing, screening, leading candidate experience, prioritisation, partner management, offer and negotiation
• Experience with online sourcing tools and Applicant tracking systems
• Experience with using advanced knowledge of research techniques such as Boolean and X-Ray to deliver on hiring requirements
• Ability to manage multiple hiring managers and provide strong consultative skills
• Strong organizational skills, high level of attention to detail
• Be a data-driven and analytical thinker who can leverage recruiting metrics
• Intermediate level of English.
Benefits:
• Competitive compensation package
• Unique working environment where you communicate and work directly with client
• Career and professional growth
• Possibility to work in a big and successful company
• Long-term employment with 20 working days paid vacation and other social benefits
• State of the art, cool, centrally located office with warm atmosphere, which creates really good working conditions.
Key Responsibilities:
• Managing full recruitment lifecycle including analysis, sourcing, screening, leading candidate experience, prioritisation, partner management, offer, and negotiation
• Developing effective recruiting plans and strategies
• Establishing hiring metrics to optimize efficiency hiring success
• Driving innovation and influence hiring decisions
• Consistently sourcing and building diverse and robust talent pipelines
• Maintaining effective relationships with social and professional networks to source qualified candidates
• Successfully delivering on all hiring deadlines and flawlessly executing in a very dynamic environment
• Participation in employer branding activities.
About LoopMe:
LoopMe was founded with the mission of closing the loop on brand advertising. Our full-stack tech platform harnesses mobile data, using a powerful combination of attribution, Artificial Intelligence and analytics to deliver outstanding campaign performance against brand outcomes — consideration, purchase intent, foot traffic and offline sales.
The company was founded by experienced mobile advertising executives Stephen Upstone (CEO) and Marco Van de Bergh (CTO) in 2012. LoopMe has global offices in New York, London, Chicago, LA, Atlanta, Boston, Dallas, Detroit, San Francisco, Dnipro, Singapore, Beijing, Dubai and Johannesburg.
---
Схожі вакансії