Сайт пошуку роботи №1 в Україні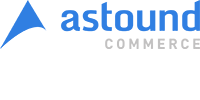 Вакансія від 18 січня 2019
PMO Functional Manager
Компанія:

Astound Commerce

VIP


IT;

250–1000 співробітників

Місто:

Київ

Вид зайнятості:

повна зайнятість

Вимоги:

досвід роботи від 5 років, вища освіта
Опис вакансії
Who we are and what we do:
Astound Commerce, the world's largest privately held digital commerce agency, combines strategy, technology, creativity, insight and a proven methodology to deliver exceptional digital shopping experiences. Through a forward-thinking, results-driven approach, Astound Commerce serves leading global brands such as Adidas, L'Oreal, Under Armour, Jimmy Choo, Lacoste and Versace. Founded in San Francisco in 2000, the passionate team of some 700 dedicated, diverse industry and technology experts has decades of ecommerce experience and more than 400 implementations under their belt to address the complex challenges, advancing technologies and unique needs of global markets. To learn more, visit astoundcommerce.com
Job Purpose:
PMO Functional Manager will be reporting to the Head of PMO and responsible for leading a team of project managers with strong focus on recruiting, hiring, training, mentoring and performance management of project managers.
This job requires strong project management, collaboration and communication skills to provide leadership and expertise on all aspects of personnel and team management. In order to effectively lead this team this role should have strong communication and motivation skills, expertise with various project management and software development methodologies.
You will:
Staff projects with project managers to ensure that project managers with the right skill sets are assigned to appropriate client projects while ensuring adequate project staffing;
Track and report on project managers utilization identifying any workload imbalances;
Onboard new project managers to the company;
Perform team-building within project management to facilitate collaboration and cooperation. Facilitate cross functional team-building to cultivate collaboration and cooperation between departments;
Lead and grow the team of project managers, building a highly professional and motivated group;
Manage and mentor members of the project managers team;
Develop personal development plans for project managers;
Lead development of education and trainings program for project managers in tight collaboration with Training department;
Collaborate with engineering functional managers to ensure consistency and alignment between PMO and Engineering department;
Ensure that all projects adhere to the established project management methodology and address deviations accordingly;
Contribute to knowledge sharing (e.g., conducting internal training and writing Knowledge base articles) and other internal communication forums;
Report on a regular basis to the Senior Manager of PMO ensuring that project managers team is aligned as projects' scope, timeline, resources or priorities change in project portfolio and pipeline;
Builds and maintains working relationships with senior level business managers, cross functional teams and peers on projects. Communicates effectively with all levels of the organization.
You have:
At least 5 years of project management experience in software development projects. Experience in managing web development and/or e-commerce solutions development projects is a plus;
At least 3 years of experience in managing project managers or software development groups, including project managers;
Experience of practical usage various formal software development methodology (Waterfall, PRINCE2, Unified Process, Agile/Scrum, etc). Experience in managing Agile projects is a plus;
Strong knowledge and practical experience of applying project management areas in accordance with PMBOK;
Practical experience using project management tools (MS Project, etc.).
Excellent written and oral communication skills;
Fluent written and spoken English;
Ability to work effectively as a team leader;
Flexibility, self-motivation.
Good to have:
Proven records of education in project management area. Professional certification (PMP, IPMA, etc.)
We offer:
Knowledgebase of the world's largest ecommerce delivery team;
Trainings and certifications;
A constant inflow of ecommerce projects with global outreach;
Well set SDLC process with use of Agile, Scrum, Waterfall depending on a project;
Coaching and reviews to support your career development;
Internal/external engineering and business training and conferences and time for self-education;
Extensive technical library with option to order books and English classes;
A network-style culture with geographically distributed teams, easy communications and access to clients;
Possible international on-site visits;
Work-life balance approach and healthy lifestyle programs.
---
Схожі вакансії