Сайт пошуку роботи №1 в Україні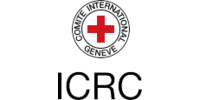 Вакансія від 13 лютого 2019
Weapon contamination field officer
Компанія:

Международный Комитет Красного Креста
Некомерційні організації;

250–1000 співробітників

Місто:

Слов'янськ

Вид зайнятості:

повна зайнятість

Вимоги:

досвід роботи від 2 років
Опис вакансії
The International Committee of the Red Cross (ICRC) is an impartial, neutral and independent organization whose exclusively humanitarian mission is to protect the lives and dignity of victims of armed conflict and other situations of violence and to provide them with assistance.
The ICRC is mandated to work in countries affected by armed conflict or other situations of violence. The ICRC is present in over 80 countries and has some 13,000 field staff.
In 2014, the ICRC expanded its presence to Ukraine. There are more than 500 ICRC staff working in Kyiv, Sloviansk, Severodonetsk, Mariupol, Donetsk, Luhansk and Odesa.
ICRC is Equal Opportunity Employer giving highest priority to staff safety and security.
For more information, visit website: http://www.icrc.org/
WEAPON CONTAMINATION FIELD OFFICER
Sloviansk based
AIM OF THE POSITION
The role of Weapon Contamination Field Officer is to determine the needs of the affected civilian population and effectively respond to the weapon contamination threat in Sloviansk Sub-Delegation area of responsibility. Wherever possible and feasible, he/she addresses the needs through the Movement approach i.e. jointly with the Ukrainian Red Cross Society.
S/He assists in and conducts assessments on the extent and the type of the weapon contamination threat and develops/implements relevant activities to prevent incidents among civilian population and acts as a technical reference for any related Weapon Contamination issue, providing guidance on weapon contamination, including the development, planning and implementation and monitoring of objectives.
For more information, visit our site: https://www.icrc.org/en/what-we-do/mine-action.
CORE RESPONSIBILITIES
Executes field tasks to assist in the implementation and monitoring of departments' projects under close supervision
Translates documents for informal use
Collects and compiles information according to a given procedure
Drafts simple and standard reports/ statistics
Executes field tasks mainly independently
Translates
Supervises and coaches junior staff
Contributes in the implementation and follow-up of a project (within the department)
Maintains contacts with external interlocutors such as authorities at municipal level, local RC Branches, suppliers, etc.
Makes written reporting on the activities including contribution to the WoR, BfR, PfR
Translates non-institutional documents
The tasks and responsibilities defined above are not exhaustive and can evolve depending on organizational needs.
POSITION REQUIREMENTS
Education and professional qualifications
Secondary School or college
2 years work experience in a similar field of activity
Good knowledge of spoken and written English
Good computer knowledge
Capacity to adhere to and to implement procedures
Good communication skills
Good negotiation skills
Rigor, method and analytical skills
Personal Competencies
Team Working Skills
Good decision making, planning, organizational, negotiating, and analytical skills
Negotiation skills.
Good communication skills.
Capacity to adhere to and to implement procedures.
HOW TO APPLY
Please submit your CV in English, along with your motivation letter and salary expectations by 01.03.19
Only candidates meeting the above-mentioned criteria will be considered and contacted for tests and/or interview. No queries by phone please.
---