Сайт пошуку роботи №1 в Україні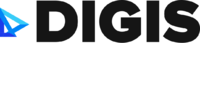 Вакансія від 24 червня 2019
Full Stack AngularJS, PHP Developer
Компанія:

Digis


IT;

50–250 співробітників

Місто:

Одеса

Місце роботи:

вулиця Пушкінська;

1,5 км від центру




Вид зайнятості:

повна зайнятість

Вимоги:

досвід роботи від 1 року
Опис вакансії
DIGIS is looking for a talented and skilled Full Stack AngularJS+PHP Developer to augment the existing Project team.
The Client: a Western European technology company specializing in web communications and customer support services.
The Project: the Project is live since 2008 and actively develops being enhanced with new features and functions; the Project deals with the development of live chatting solutions for browsers, screen sharing tools for browsers, and with the integration of chat bots. The Project software engineers are all not worse than Middle Developers, so no need to nurtur juniors and waste time.
The Team: The Client-side team consists of 7 software engineers, our portion of the team is represented by a single Full Stack Developer we want to augment by your position. The position will report to the Client-side Project Manager, while all organizational issues are solved locally by the DIGIS-side PM.
Expected tasks and responsibilities:
Develop new features, modules, and services;
Perform bug fixing and maintenance procedures to improve the product;
Perform a variety of other tricky tasks as assigned by the Client and Team Lead.
Primary requirements:
1+ years of hands-on commercial experience in PHP 5/7 and AngularJS development;
Proficiency in AngularJS;
Solid PHP 5&7 expertise;
Hands-on experience with MongoDB;
Solid knowledge of GIT VCS;
Strong Upper Intermediate or Advanced English;
Past experience of successful cooperation/collaboration with Western European customers.
Additional requirements:
Knowledge/understanding of the following:
Frontend Technologies and Frameworks: Javascript (native), Coffeescript, HTML/CSS, Reactive.js, Bootstrap;
Backend Technologies and Frameworks: Symfony2, NodeJS, eJabberD;
Deep knowledge of npm and composer VCS;
Ability to multi-task with multiple priorities and time frames;
At least basic knowledge and understanding of Security Engineering technologies, such as OWASP.
Exemplary working mode:
8-hour working day from Mo till Fri; flexible working hours, but the preferable start of the day must be not after 10 am Kyiv time;
Compulsory call with the Client at 11 am;
The Client's time zone is UTC+1;
Possibility of a remote work two days a week (if discussed and approved by the local PM).
Our offering:
Work in the consolidated, friendly and supportive team;
Perfectly equipped and cozy office with multiple lounge zones in the historical center of the city;
Family-like relationship within the team and direct communication with international clients;
Personal development and professional growth;
Competitive salary, paid vacation;
Corporate discount card providing a 5−30% discount at the best clubs, cafes, restaurants, and other entertainment destinations of Odessa;
Team building activities (corporate parties, joint movie and football watching in the office);
English lessons with native speaker to bring your English to a next level;
Coffee, tea, cakes and candies.
About us DIGIS is a Cyprus-based custom software development company developing customized software for healthcare, banking, gaming, entertainment, lifestyle and a variety of other business and personal life spheres. We are helping other businesses and individuals to increase their market value through making them digitally present.
---
Схожі вакансії