Сайт пошуку роботи №1 в Україні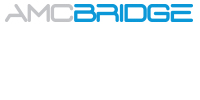 Вакансія від 16 червня 2019
Business Analyst, Implementation Specialist
Компанія:

AMC Bridge


IT;

250–1000 співробітників

Місто:

Суми

Вид зайнятості:

повна зайнятість

Вимоги:

досвід роботи від 2 років, вища освіта
Опис вакансії
COMPANY INTRODUCTION:
AMC Bridge was formed by a team of experienced industry professionals who focus on computer-aided design, engineering, and manufacturing. Since 1999 we have been delivering innovative solutions for CAD, CAE, CAM, PDM, and PLM applications. We now help companies from all over the world because we believe that guaranteed high-quality solutions can only be realized through long-term cooperation with our clients and partners.
DESCRIPTION:
We are looking for a Business Analyst/Implementation Specialist who will help us find and customize solutions for automation of our internal business processes. The candidate will contribute to every stage of the product life cycle from research and discovery to iterative development and rollout.
MINIMUM EXPERIENCE:
2+ years of work experience in System or Business Analysis. Software implementation experience is an asset.
REQUIREMENTS/SKILLS:
Proven experience in requirements elicitation and successful completion of analytical assignments
Desire to learn and master a new business system
Attention to details and excellent follow-up skills
Customer-focus skills with a proven ability to solve problems
Strong written and verbal communication skills
Intermediate writing and speaking skills in English
DUTIES:
Evaluate business processes, anticipate requirements, uncover areas for improvement
Research tools for supporting the internal business processes within the company
Develop, customize, and implement chosen solutions
Advise and train staff on proper software utilization to streamline business operations
Create detailed reports and give presentations
COMPENSATION & BENEFITS:
Competitive salary
Professional and friendly team
Convenient office location
Comfortable workplace
Flexible work schedule
Paid vacation, sick days, etc.
Medical insurance
Possibility of business trips abroad
---