Сайт пошуку роботи №1 в Україні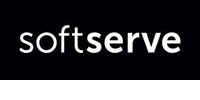 Вакансія від 24 березня 2019
Intermediate Business Analyst
Компанія:

SoftServe


IT;

250–1000 співробітників

Контактна особа:

HR

Телефон:

Місто:

Дніпро

Вид зайнятості:

повна зайнятість

Вимоги:

досвід роботи від 2 років, вища освіта
Опис вакансії
About Project:
Our client has started its Remote Monitoring and Management platform transformation last year in order to provide a scalable new platform, which will support future business growth and allow the company to adjust to changing market needs, expand into new markets and make even more business impact serving small-and-medium-sized businesses. The project has a clear and approved business case.
Eventually, the new platform will gradually replace the existing legacy platform. Although, this transformation is seen not as migration, but a new platform development, with about 30% new functionality and existing functionality reconsidered.
At the moment, a client is focused on proving out the architecture as highly scalable and delivering high-value competitive desktop monitoring/management solution to start discussing with partners in late September 2017 at Navigate, annual user conference.
Why this project: cutting-edge technology, new development, big enthusiastic team.
Technology Stack:
GoLang
Kafka
Casandra
Docker
React
Redux
Essential Duties and Responsibilities:
Understand business problems and opportunities in the context of the requirements and play the lead role in providing direction, oversight, and coordination to business requirements management
Establish and follow the requirements lifecycle process
Define 'as-is' state for the business solution, model 'to be' state, identify and assess gaps and propose improvements
Standardize the collection of business and solution requirements, utilizing best practices for effective facilitation, requirements elicitation, documenting, and prototyping and modeling — to ensure solution meets the business needs
Conduct stakeholder analysis, plan communication strategy taking into consideration its results and project specifics
Manage the solution scope. Establish a change management process where applicable. Prioritize requirements
Work closely with Project Managers and team to confirm alignment of the requirements management plan, with the overall project management plan for each initiative, contribute to risk management
Facilitate discussions, ensure effective communication, develop relationships with all project stakeholders
English level — Upper-Intermediate and above
---
Схожі вакансії