Сайт пошуку роботи №1 в Україні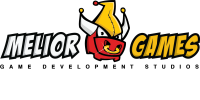 Вакансія від 16 січня 2020
QA Engineer
Melior Games, LLC
IT; 10–50 співробітників
Київ
Повна зайнятість. Досвід роботи від 2 років. Вища освіта.
Опис вакансії
Strong and cohesive team is looking for a talented QA Engineer to join us on a complex and engaging project. Our Customer is a US national leader in Mortgage Marketing with 20+ years of experience. To support and ensure our Customer's constant growth, we develop enterprise-grade systems from scratch, using latest technology.
Required skills:
2+ years of experience in testing web applications
Knowledge of Chrome DevTools
Understanding client server architecture
Understanding software development principles and cycles
Testing theory knowledge
Experience in writing and working with test documentation
Understanding the basic principles of Agile
Fluent English
Responsibilities:
You will be responsible for setting up testing processes from the ground up using the latest available technologies and methodologies, analyzing and documenting business and technical requirements.
We expect you to be deeply involved with the development and improvement of the product. The team is fully responsible for gathering business requirements, conducting business analysis, creating system design on various levels of abstraction, creating documentation, infrastructure provisioning, implementing, testing and supporting the final product. You should be ready to participate on every level.
Our values:
We believe that exceptional quality of our software is the only way to fulfill our Customer's needs, to provide competitive advantage and to ensure that members of our team learn fast and love their job. We are certain that investing in quality does not increase the development time but actually decreases it in the long term.
We believe that teamwork is the key to overcome complex challenges and to have fun while doing that.
We use the right tools for the right tasks. No silver bullets. This applies to programming languages, frameworks, software development processes. If something is in the way, we get rid of that.
We prefer to work with creative, self-sufficient and responsible individuals. Each team member should be able to make his own choices and prove their applicability if needed. You need to know what you are doing.
---
Схожі вакансії
Статистика зарплат