Сайт пошуку роботи №1 в Україні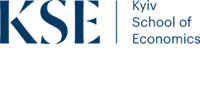 Вакансія від 15 липня 2019
Placement & Alumni Relations Officer
Upon the results of interview
Компанія:

Kyiv School of Economics


Освіта, наука

Місто:

Київ

Місце роботи:

вулиця Дмитрівська, 92-94;

2,6 км від центру




Вид зайнятості:

повна зайнятість, готові взяти людину з інвалідністю

Вимоги:

досвід роботи від 1 року
Опис вакансії
Kyiv School of Economics (KSE) is a World-Class University with a reputation for excellence in Economics Education & Research, Policy Advice and Business Education both in Ukraine and internationally. It is a strong community of leaders and changemakers who are building a strong and innovative economy of Ukraine.
We invite you to join our team to make changes today!
Position Summary: Placement & Alumni Relations Officer will be responsible for relations management with prospective employers of the KSE students/graduates as well as for supervision and coordination of career services for School's alumni, providing employment support, counseling and training.
Your role will include:
Engaging companies:
Meet potential employers to understand their needs + give info about the School's students
Engaging students:
Help students with professional orientation
Dealing with alumni:
Maintain and collate data for the Alumni database including personal contact details and employment information.To record feedback and ongoing communications and capture relevant data ensuring currency
It's perfect if you have:
At least a Bachelor's degree in any field
Fluent Ukrainian and upper-intermediate English (oral and written)
At least 1 year of professional experience in one of the following spheres would be an advantage:

Education/training
HR / recruiting
Study program management in international/foreign educational institutions
Sales
What we offer:
Possibility of training and self-development
Official and timely salary
Broad global network
Flexible work schedule is possible
Warm and friendly attitude to every member of the team
If you are a person who can be relied upon for support you are welcome to apply.
Please, send your CV indicating the salary expectations.
We'll contact you if there's a fit with our opportunity.
---