Сайт пошуку роботи №1 в Україні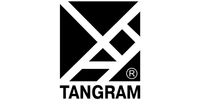 Вакансія від 17 серпня 2019
Java developer
Компанія:

Танграм, група компаній


IT;

10–50 співробітників

Місто:

Київ

Вид зайнятості:

повна зайнятість, готові взяти студента

Вимоги:

досвід роботи від 2 років
Опис вакансії
Group of companies «Tangram» with offices in Canada, Germany and Ukraine look for Senior or Middle Java developers for open positions in our development center in Ukraine. Our development offices located in Kyiv, Mykolayiv, Poltava, Vinnytsia and Cherkasy.
Locations: in our offices in cities Kyiv, Mykolayiv, Poltava, Vinnitsa, Cherkasy.
Working time: full time (the work schedule can be stipulated separately and approved by management, the office is open from 8:00 am to 8:00 pm). We treat with understanding to students and teaching.
Salary: worthy (depends on the qualification of the applicant). You will have direct contract with our head office Tangram Canada Inc.
Responsibilities will include:
Develop code and perform deployments to staging and production environments;
Optimize database and application performance;
Communicate with the product manager / client, in English via email;
Participate in sprint planning, backlog review, and daily stand-up sessions;
Track time spent on each task, and record it on a daily basis.
Skills & Experience:
2+ years of Java development (Java 8 or higher, Java EE tecnologies, Tomcat etc.);
Experience with Spring will be a big advantage;
Strong OOP/OOD and design patterns skills;
Experience in database design and SQL;
Experience in working with issue/bug tracking systems is a plus;
Experience with Agile & Scrum is a plus;
Intermediate level of English.
Benefits:
Good salary and bonuses for successful projects;
Social benefits (50/50 compensation of sports, short-term loans to employees, etc.);
Paid vacation and sick days;
On-site English classes;
Flexible work hours;
Wedding/Newborn bonuses;
Company-sponsored recreation activities;
Friendly atmosphere and professional team;
Knowledge sharing and training activities;
Modern and comfortable office facilities.
Please, email your resumes to: [відгукнутися] with subject 'Java', your city -YOUR NAME' e.g. ''Java, Kyiv — Bogdan Petrenko'.
---
Схожі вакансії