Сайт пошуку роботи №1 в Україні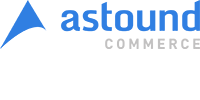 Вакансія від 17 вересня 2019
Accounting Specialist
Компанія:

Astound Commerce

VIP


IT;

250–1000 співробітників

Місто:

Київ

Вид зайнятості:

повна зайнятість

Вимоги:

досвід роботи від 2 років, вища освіта
Опис вакансії
Who we are and what we do:
Astound Commerce is a global ecommerce agency headquartered in the US. With over 600 professionals in 7 countries, we are one of the world's largest teams of ecommerce experts. Top brands like Adidas, Puma, Versace, Jimmy Choo, Tommy Hilfiger, Hugo Boss and Crocs are among our clients. Company centers in Eastern Europe are focused on the development of ecommerce solutions on Salesforce Commerce Cloud (Demandware), Hybris, IBM WebSphere Commerce, Intershop, Kibo, Magento, NetSuite.
You will:
• Posting and accounting of: fixed assets, intangible assets, low value items, inventories in Accounting System — 1C;
• Accounting and control of accounts of Accounts Receivable, Accounts Payable, Depreciation;
• Foreign trade activities: accounting of exchange rate differences, accounting of the settlements with customers;
• Track and monitor tax changes in Ukraine legislations;
• Participation in the process of preparation documents for the internal and external audit;
• Carry out other reasonable ad hoc duties in order to support Accounting Department.
You have:
• Bachelor Degree in Accounting as a minimum;
• Minimum 3 years of working experience in Accounting, knowledge and understanding of the responsibilities of the proposed position;
• International company work experience is a big plus;
• English intermediate level proficiency;
• Working knowledge of 1C systems, M.E. Doc;
• Good knowledge of full packet of MS Office 2016.
We offer:
• Knowledgebase of the world's largest ecommerce delivery team;
• Trainings and certifications;
• A constant inflow of ecommerce projects with global outreach;
• Well set SDLC process with use of Agile, Scrum, Waterfall depending on a project;
• Coaching and reviews to support your career development;
• Internal/external engineering and business training and conferences and time for self-education;
• Extensive technical library with option to order books and English classes;
• A network-style culture with geographically distributed teams, easy communications and access to clients;
• Possible international on-site visits;
• Work-life balance approach and healthy lifestyle programs.
Conditions:
• Full-time employee;
• Temporary employment for a 1-year term contract with potential prolongation.
---
Схожі вакансії