Сайт пошуку роботи №1 в Україні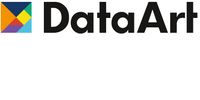 Вакансія від 27 березня 2020
Senior BigData Engineer (Financial Software Solutions)
DataArt
IT; більше 1000 співробітників
Інші країни
Тамара Змиевская ·
Показати телефон
Повна зайнятість. Досвід роботи від 1 року. Вища освіта.
Опис вакансії
Our client is a New York City-based FinTech startup that is building a trading and risk software platform for the investment banking industry to sell as a service.
DataArt has become the client's main technology partner. The project is currently in development and we plan to increase DataArt's team during the year. The processes in the project are built based on Agile.The BigData specialist will work on building a system for creating complex queries into a structured data warehouse system for the operations of quantum traders.
Core technologies: Python, Java, AWS, JavaScript, Cloud Architecture, React Native, Apache AirFlow, Hadoop, Drill.
Required Skills and Experience:
Strong knowledge of Big Data general concepts
Strong Knowledge of Java, Scala or Python
Strong Knowledge of Hadoop Ecosystem (HDFS, Map-Reduce, Yarn, Hive)
Strong Knowledge of NoSQL DB (any popular)
Strong Knowledge of Spark (Core, SQL, Streaming)
Strong Knowledge of Kafka
Experience with AWS
Spoken English
Additional Competencies:
Knowledge of Hortonworks Data Platform (or Cloudera)
Experience with Public Clouds (Azure, Google, etc.)
DevOps skills
Experience troubleshooting production systems
DataArt Offers:
• Professional Development:
— Experienced colleagues who are ready to share knowledge;
— The ability to switch projects, technology stacks, try yourself in different roles;
— More than 150 workplaces for advanced training;
— Study and practice of English: courses and communication with colleagues and clients from different countries;
— Support of speakers who make presentations at conferences and meetings of technology communities.
• The ability to focus on your work: a lack of bureaucracy and micromanagement, and convenient corporate services;
• Friendly atmosphere, concern for the comfort of specialists;
• Flexible schedule and the ability to work remotely;
• The ability to work in any of our development centers.
---
Схожі вакансії