Сайт пошуку роботи №1 в Україні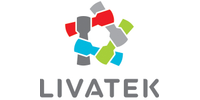 Вакансія від 20 листопада 2020
SalesForce Developer
Livatek
IT; 10–50 співробітників
Київ
Nikita Samusenko ·
Показати телефон
Повна зайнятість. Досвід роботи від 2 років. Вища освіта.
Опис вакансії
Team size: in Kiev 5 SaleForce developers (3 Seniors, 1 Middle and 1 Junior), one SalesForce Consultant.
Development methodology: Scrum.
Interviewing:
1-st stage: interview with the recruiter (around 40 minutes);
2-nd stage: technical interview with team member (around 1 hour);
3-rd stage: interview with the Senior Delivery Manager (around 1 hour).
Skills required:
Deep knowledge of the Salesforce platform and declarative configuration;
Experience working with Sales Cloud, Service Cloud and/or Community Cloud;
2+ years of Salesforce front-end and back-end development experience (Apex, Lightning Component and Web Components, VisualForce, SOQL);
Experience in JavaScript/HTML5/CSS;
Understanding of OOP principles;
Experience with integrations;
Good written and spoken communications in English;
Self-driven professionals with pro-active and positive attitude towards project in a whole and each task;
Able to work independently and in a team, take ownership of work;
Flexible and adaptable to work with a variety of technology and business challenges.
Responsibilities include:
Development, maintenance and support of custom SalesForce solutions;
Analysing requirements, designing and implementing solutions;
Participation in discussions and decision-making during the development process;
Performing as a part of Kyiv team which will work in active daily cooperation with team in Copenhagen, London and other locations.
We offer:
Only interesting and challenging project;
Clients who are ready and willing to listen to YOUR ideas;
Open management and friendly dynamic team;
Competitive salary;
Business trips;
English classes;
Health and life insurance;
Time for professional development and access to needed resources;
Providing and support in receiving different SalesForce Certifications;
Providing and support in visiting different professional courses around Europe;
Practical location and productive environment;
Make it win-win for you and the company.
Working with us you can expect for:
Direct communication with a client.
Work-life balance. No overtimes.
1 Team — 1 Room.
Trainings and conferences in which YOU are interested.
Possibility to work from home from time to time.
Beer brewing.
Collective Friday breakfasts.
An opportunity to gain knowledge and add value to ambitious foreign client projects.
To grow, learn, make a difference — and to have fun!
To work in a friendly, democratic and transparent company.
We place high value on building trust, respect and long relationship with our colleagues.
About Client
Our client, 4C company is EMEA's largest independent Salesforce Platinum Partner with more than 300 experts, 1500+ completed projects and 14 offices in London, Paris, Brussels, Mechelen, Lille, Dubai and Copenhagen they are looking for experienced and self-driven SalesForce Developer. For more than 20 years, they have been helping companies transform from product focused to customer obsessed, by bringing their customer experiences to life on the Salesforce platform.
With expertise in every cloud and experience combining the leading cloud apps within the Salesforce platform, they offer a wealth of experience in helping transform how companies do business using Salesforce, advanced analytics, management consultancy and most recently, artificial intelligence.
---
Схожі вакансії