Сайт пошуку роботи №1 в Україні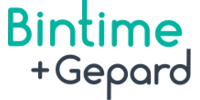 Вакансія від 23 січня 2020
Junior+/Middle QA Engineer
Bintime
IT; 50–250 співробітників
Київ
Повна зайнятість. Досвід роботи від 1 року. Вища освіта.
Опис вакансії
BINTIME is an IT software development company founded in 2005. During last years about 100 experts joined our company. Operating in 3 cities with the center in the heart of Ukraine we have established mutually beneficial cooperation with partners from the European Union, contributing to their leadership and scoring profitability. Market e-commerce & retail market leaders trust us their business.
For more than a decade we've been working on delivering cost-effective cutting edge IT solutions.
Bintime's Е-commerce & Big Data expertise embraces both deep domain and cross-industry experience in: E-Commerce platform, Retail & Logistics, Content integration and transformation, Search, Mobile, Client Own Development Team.
ABOUT PROJECT
Icecat (https://icecat.biz/en/menu/about/index.html) is an independent global syndicator of e-commerce product content and product statistics. Icecat is part of the iMerge e-commerce group.
REQUIREMENTS:
1+ years of work experience in testing web-applications (e-commerce as a plus)
A clear understanding of the work principles of the protocols such as HTTP (S), FTP, SSH; client-server architecture
1+ years of experience with Restful API testing (Testing without the user interface, SPA testing)
Experience with: Postman, Swagger, Fiddler, JSON Schema, Swagger Schema
1+ years of experience with SQL queries (SELECT, JOIN, UPDATE)
Experience of the testing data in the format: XML, CSV, JSON
Functional, regression, usability, GUI testing, Big data testing
Able to prioritize work activities and identify risks to quality or timelines
Knowledge of software development life cycle and software development methodologies understanding
Strong knowledge of testing processes and understanding Agile methodologies.
Solid exploratory testing skills and knowledge to apply the right level of testing for specific features.
Knowing and understanding test design techniques
Good QA theory knowledge
Requirements reviewing and analysis
Basic knowledge of Linux commands, VPN, GIT
English — pre — Intermediate
AS A PLUS:
Basic knowledge of programming language (PHP, JavaScript)
Experience with automated testing systems (Mocha, Chai, PHPUnit, Codeception)
B.S./M.S. at the computer or relevant IT sciences
If you come to work with us here is what we'll do for you:
Competitive salary & career growth opportunities, based on experience and performance;
Cozy office near metro station;
Friendly work environment;
International team;
In-house English lessons with a native speaker;
Paid vacations and sick-leaves;
Corporate events twice per year
Контактное лицо: Ольга
---
Схожі вакансії
Статистика зарплат