Сайт пошуку роботи №1 в Україні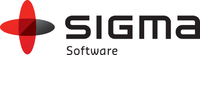 Вакансія від 23 січня 2020
Senior Technical Support Engineer
Sigma Software · VIP
IT; 250–1000 співробітників
Одеса, вулиця Леха Качинського, 7.
1,7 км від центру · На мапі
Повна зайнятість. Досвід роботи від 2 років.
Опис вакансії
We welcome a Senior Technical Support Engineer to join our constantly growing team, which provides the best service for our customers.
You will have opportunity to work with worldwide famous corporations in different domains, such as automotive, IoT, gaming, and Intellectual Property Services.
Responsibilities:
Provide senior level Tier 1, 2 technical infrastructure support services for issues
Secure the agreed levels of service are always met according to the Service Level Agreement (SLA) such as, but not limited to, response & resolution times, quality levels, work volumes done, etc.
Optimize the existing environments/infrastructure
Analyze the current support and maintenance processes and propose the ways to decrease the maintenance costs
Plan and perform preventive actions concerning the solution and/or its environment to avoid potential issues that may occur in future
Participate in estimation of support and maintenance tasks and work planning sessions
Continuously participate in technical risks identification and analysis. Immediately notify the Project Manager of new risks identified, and suggest the mitigation strategy
Create and update project support and maintenance related documentation
Perform all tasks and provide deliverables on a high level of quality
Report status and progress according to the project and Company demands
Adhere to enterprise policies and legal requirements during the delivery of IT services and systems
Develop the required auxiliary support & maintenance tools, scripting (primarily for automating routine operations), and maintain custom applications according to scope of your assignments
Technically drive the tasks related to controlling, scheduling, planning, and do the deployment of releases to different environments, ensure that the integrity of live environments is protected and that the correct components are released
Fulfill service requests, mostly the ones requiring strong technical knowledge and experience
Perform the technical reviews of IT services to improve quality where necessary and to identify faster, cheaper, and easier ways of providing a service where possible
Take responsibility as an expert in evaluation of IT support processes to identify areas where the targeted process metrics are not reached
Maintain and develop positive relationships with customers and colleagues
Requirements:
At least Intermediate level of English
Computer science degree or certificate on a related field
Basic scripting and programming experience
Be familiar with support tickets, call center procedures, and knowledge-based systems
Ability to read and analyze application logs
Knowledge of operation systems environment
At least basic knowledge of SQL, XML/HTML overview (structure, main tags, etc.)
---
Схожі вакансії
Статистика зарплат