Сайт пошуку роботи №1 в Україні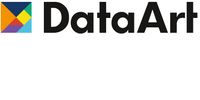 Вакансія від 30 березня 2020
Full Stack Engineer (Digital Trading Platform)
DataArt
IT; більше 1000 співробітників
Київ
Повна зайнятість. Досвід роботи від 5 років.
Опис вакансії
Our client is a global financial services group that provides some of Europe's most important infrastructure for the trading, clearing, and custody of securities. The group recently started a multi-year program to create an entirely new ecosystem for digital asset trading, based on a microservice architecture with digital ledger technologies.
The expected project team will reach 30 to 40 people organized into 4−5 feature teams following Domain-Driven design and managed using the Scaled Agile Framework (SAFe). The primary focus will be on backend development using Kotlin (80%) and the rest fronted part using React.js (20%).
Technology stack: Kotlin, React.js, GraphQL, Cucumber, Openshift, Kubernetes.
Responsibilities:
Working as a business-oriented full-stack developer
Working in Lean/Agile environments (Scrum, SAFe)
Strong collaboration with the product owner and other team members
Working in cross-functional motivated team with high skills and ambitions
Must have:
5+ years of professional experience
Programming skills in Java (readiness to learn Kotlin)
Experience in GUI development with front-end technologies (React.js)
Solid working experience with Java technologies and tools
Working knowledge of SQL databases and SQL itself
Solid understanding of micro-service architectures
Team player with initiative and a results-oriented attitude, a good sense for quality
Extensive analytical and problem-solving skills
Interest in learning new technologies
Good English
Would be a plus:
Wiliness to spend two weeks in Switzerland for onboarding and later return for planning events every 3 months
Experience implementing automation in a project from scratch
Experience with Docker, Kubernetes
Experience with cloud environments
DataArt offers:
Professional Development:
• Experienced colleagues who are ready to share knowledge;
• The ability to switch projects, technology stacks, try yourself in different roles;
• More than 150 workplaces for advanced training;
• Study and practice of English: courses and communication with colleagues and clients from different countries;
• Support of speakers who make presentations at conferences and meetings of technology communities.
The ability to focus on your work: a lack of bureaucracy and micromanagement, and convenient corporate services;
Friendly atmosphere, concern for the comfort of specialists;
Flexible schedule and the ability to work remotely;
The ability to work in any of our development centers.
---
Схожі вакансії