Сайт пошуку роботи №1 в Україні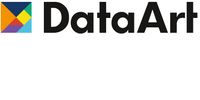 Вакансія від 1 квітня 2020
Senior Project Manager (Travel & Hospitality Practice)
DataArt
IT; більше 1000 співробітників
Харків, майдан Захисників України, 7/8.
2,2 км від центру · На мапі
Тамара Змиевская ·
Показати телефон
Повна зайнятість. Досвід роботи від 5 років. Вища освіта.
Опис вакансії
We are looking for Project Managers for our Travel & Hospitality practice. Within the last several years, DataArt's Travel & Hospitality team of specialists has created hundreds of solutions for the travel market. We consult and conduct the whole cycle of creating IT services, from designing to developing, integrating and supporting applications.
The peculiarity of the travel industry projects is in the understandability of the ultimate goals. DataArt's specialists are creating systems for hotel room booking, travel planning and selecting and ordering tickets. Those services are used by millions.
Responsibilities:
Acting as a project manager in travel and hospitality industry projects
Working with stakeholders, building and developing business relations with clients
Software development lifecycle management, responsibility for the implementation of projects
Managing risks, expectations, and changes
Daily team management
Active participation in pre-sales and sales to new and existing customers
Required Skills and Experience:
4+ years of experience in managing IT projects (web and mobile)
Technical background (e.g. development, technical analysis, test engineering experience)
Excellent understanding of environment: key players, strategies, business models, needs, challenges, and trends
Experience in applying flexible development methodologies (Agile, Kanban)
Experience in estimating various development models (T&M, Fixed price)
Experience with risk management
An understanding of and practical experience with various project documentation types (project/test plans, user stories)
Understanding the stages of the software life cycle
Experience working with clients: building contact, managing expectations, getting feedback, discussing needs, and reporting
Good spoken and written English
Additional Competencies:
Experience in sales and preparation of commercial offers
Experience in managing a group of projects: setting goals, tracking implementation status
Understanding of the travel and hospitality industry
DataArt Offers:
Professional Development: — Experienced colleagues who are ready to share knowledge;— The ability to switch projects, technology stacks, try yourself in different roles;— More than 150 workplaces for advanced training;— Study and practice of English: courses and communication with colleagues and clients from different countries;— Support of speakers who make presentations at conferences and meetings of technology communities.
The ability to focus on your work: a lack of bureaucracy and micromanagement, and convenient corporate services;
Friendly atmosphere, concern for the comfort of specialists;
Flexible schedule and the ability to work remotely;
The ability to work in any of our development centers.
---
Схожі вакансії
Статистика зарплат