Сайт пошуку роботи №1 в Україні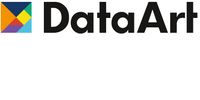 Вакансія від 27 березня 2020
Senior Data Engineer (Appointment Scheduling Service)
DataArt
IT; більше 1000 співробітників
Харків, майдан Захисників України, 7/8.
2,2 км від центру · На мапі
Тамара Змиевская ·
Показати телефон
Повна зайнятість. Досвід роботи від 5 років. Вища освіта.
Опис вакансії
DataArt is assembling a team for a client that is developing a medical appointments booking platform. Forty percent of U.S. residents use its services in more than 2000 cities, and more than 10 million appointments a month are booked through the platform.
Senior Data Engineer in the project helps build infrastructure for collecting, storing, processing, and analyzing huge sets of data in batch and streaming pipelines. The specialist will work with the Product Engineering, Marketing, and Sales teams to model data and build ETL. The engineer is expected to be an influential contributor to the design and implementation of data flows and tools necessary to make key strategic decisions, and power machine learning and personalization within the product.
Responsibilities:
Contribute working on scaling and enhancing near-real-time analytics platform
Write and maintain data pipelines
Communicate and collaborate with partner teams across the company to assess data needs and prioritize accordingly. Be proactive about driving data collection and storage best practices
Provide thought leadership and execute on architecture and infrastructure
Build data tooling to enable data lake, data warehouse, and analytics workflows within the AWS cloud
Drive adoption of data tools. Give tech talks and demos on the newest capabilities and enhancements to the system
Consult on data security, design, and scalability to product engineering teams
Work closely with the Data Science and Business Intelligence teams to develop data models and pipelines for research, reporting, and machine learning.
Required Skills and Experience:
5+ years engineering experience, 2+ years working with data in the cloud, ideally using AWS
Experience working with AWS tools or other cloud provider tools (Redshift, S3, Lambda, EMR, Kinesis (Firehose), ECS, etc.)
Experience supporting Machine Learning or Business Intelligence teams and products
Good knowledge of Python or/and Scala programming languages
Expertese in SQL and comfortable designing, writing and maintaining complex SQL based ETL
Experience building large-scale batch and micro-batch data pipelines; ETL design, implementation, and maintenance
Experience with schema design and data modeling, and analytical skills to QA data and identify gaps and inconsistencies.
Computer Science or related degree.
Spoken English.
DataArt Offers:
• Professional Development:
— Experienced colleagues who are ready to share knowledge;
— The ability to switch projects, technology stacks, try yourself in different roles;
— More than 150 workplaces for advanced training;
— Study and practice of English: courses and communication with colleagues and clients from different countries;
— Support of speakers who make presentations at conferences and meetings of technology communities.
• The ability to focus on your work: a lack of bureaucracy and micromanagement, and convenient corporate services;
• Friendly atmosphere, concern for the comfort of specialists;
• Flexible schedule and the ability to work remotely; • The ability to work in any of our development centers
---
Схожі вакансії
Статистика зарплат