Сайт пошуку роботи №1 в Україні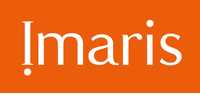 Вакансія від 3 квітня 2020
WordPress Developer
20 100 – 29 480 грн
Imaris
Маркетинг, реклама, PR; 10–50 співробітників
Харків, вулиця Василя Стуса, 9.
6,9 км від центру · На мапі
Повна зайнятість. Досвід роботи від 2 років.
Опис вакансії
ABOUT IMARIS:
Imaris — Internet MARketing IS…
TASTE, STYLE, QUALITY and RESULT
This is a digital space with 4+ years of experience in marketing and development.
Imaris has earned the reputation as a reliable company among such clients as the market leader in energy-saving light sources «Maxus», online-store of luxury goods «TheIcon», «Solaris», Gunter Hauer, supermarket «ROST», fitness club «Aura» restaurant chain «Barbaris», tissue supermarket «Grand Textile», etс. In general, we have 70+ projects on a monthly agency service.
Owing to expansion of the development department, we invite Middle PHP (WordPress) Dev to join our team.
WHAT IS IMPORTANT:
• Work experience in the relevant position from 2 years;
• Website development using WordPress with a focus on the back-end;
• Knowledge of modern PHP 7;
• Understanding the template structure of WordPress;
• Experience with the SEO / PPC / SMM teams;
• Experience with sites of different levels (from Landing Page to the Internet portal);
• Experience with WooCommerce, contact form 7, gravitational forms;
• Basic knowledge of Photoshop, Figma;
• Basic knowledge of HTML / CSS / JavaScript, WooCommerce, Contact form 7, GravityForms;
• Knowledge and understanding of the life cycle of the software development process;
• High communication skills;
• The desire to learn new things, share with the team.
REQUIREMENTS:
• Participation in the creation of new sites;
• Markup implementation;
• Development of site in accordance with the requirements and technical description;
• Deployment of the finished site on the client side;
• Work on existing projects of the company (mainly Wordpress / opencart — knowledge of other cms is welcome);
• Search for possible ways of relevant websites optimization;
• Installation, updating and support of plug-ins, components and configuration of modules;
• Close interaction with the team: designer, Front-end developer, QA engineer, SEO, PPC, SMM.
WILL BE A PLUS:
• Experience with other CMS systems;
• Experience with PHP Laravel.
WHAT WE ALSO OFFER:
• Regularly paid salaries 2 times a month;
• Paid holiday;
• Schedule from 9.00−10.00 to 18.00−19.00 Mon-Fri;
• Convenient location of the office near the metro Akademika Pavlova (st. Vasily Stus, 9A) — 4 minutes from the metro;
• Comfortable office with air conditioning, coffee machine, cookies and lounge-room;
• Your workplace is completely ready: a corporate computer with the necessary software, corporate mobile communications;
• We have a team of young professionals who know how to work efficiently and relax — we conduct corporate parties at least 2 times a year!
• A competent leader will help you begin to work effectively;
• We have open communication with the management;
• We encourage the development of our employees, therefore we pay 50% of education, training, MK;
• It is possible to act as a speaker at relevant events / webinars.
Get to know closer?
Website: https://imaris.ua/ https://imaris.agency/
Facebook: https://www.facebook.com/imarisua/
Instagram: https://www.instagram.com/ImarisUa/
Youtube: https://www.youtube.com/channel/UCVHZdyPrcU_fcKl6QdLYm2A/
THE CONTACT PERSON:
Anastasia Shablenko
Показати телефон (Viber, Telegram)
---
Схожі вакансії
Статистика зарплат