Сайт пошуку роботи №1 в Україні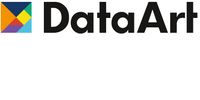 Вакансія від 3 квітня 2020
Senior DevOps (Azure) Engineer, IoT platform
DataArt
IT; більше 1000 співробітників
Львів, вулиця Смаль-Стоцького, 1.
2,6 км від центру · На мапі
Повна зайнятість. Досвід роботи від 2 років.
Опис вакансії
Our client is a technology company offering a smart city-focused IoT platform based on oneM2M.
The Data Exchange/Marketplace solution enables data ingestion, exposure, and entitlement across third-party data sources and users. The platform acts as a data marketplace that connects data publishers and data consumers who seek to deploy data-driven solutions. Data publishers are public or private sector organizations wanting to share data within their organizations or with others.
Data consumers are end-users (may include data publishers) that access the data to deliver solutions and services. The data can be monetized or shared freely.
The project is under active development phase. DataArt specialists help develop new functionality and maintain existing.
Responsibilities
Develop Ansible roles for services and new Infrastructure components
Develop and support GitLab Pipelines
Develop operational automation tasks
Support the dev/QA teams
Support Jenkins
Required Skills and Experience
Experience with cloud systems (Azure)
Solid experience with IaC (Infrastructure as code) and (Ansible, Jinja 2 templates)
Desire to work with Microsoft Azure (Cloud Services)
Experience with CI/CD systems (GitLab CI, Jenkins)
Experience with Ubuntu, Linux
Experience with PostgreSQL
Experience with MongoDB
Solid experience with Docker
Good spoken English
Solid experience writing scripts to automate administrative tasks (Bash)
Experience with GitLab (backup, repository hosting, bug tracked, wiki, registry)
Spoken English
Additional Competencies
Knowledge of RabbitMQ
Experience tuning ELK stacks
Experience with Python
DataArt offers:
Professional Development:
— Experienced colleagues who are ready to share knowledge;
— The ability to switch projects, technology stacks, try yourself in different roles;
— More than 150 workplaces for advanced training;
— Study and practice of English: courses and communication with colleagues and clients from different countries;
— Support of speakers who make presentations at conferences and meetings of technology communities.
The ability to focus on your work: a lack of bureaucracy and micromanagement, and convenient corporate services;
Friendly atmosphere, concern for the comfort of specialists;
Flexible schedule and the ability to work remotely;
The ability to work in any of our development centers.
---
Схожі вакансії
Статистика зарплат