Сайт пошуку роботи №1 в Україні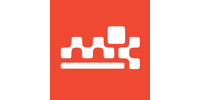 Вакансія від 24 вересня 2020
Front-end developer
Master of Code Global
IT; 50–250 співробітників
Черкаси
Повна зайнятість. Досвід роботи від 1 року.
Опис вакансії
Master of Code Global is specializing in AI-powered conversational experiences and apps & web development. Founded in 2004, we are a US company with development centers in Ukraine (Cherkasy and Kyiv) and Canada (Winnipeg). For over 3 years, we have been working in the sphere of Conversational Applications, we also have our E-commerce product for Shopify platform as well as develop Web & Mobile domain. We were the first in the world, who succeeded to integrate Apple Pay into Apple Business Chat.
We are looking for a Senior/Middle Front-end developer to join our E-commerce Product team to work on long-term product development. We are developing high-quality Shopify extensions which are being used by thousands of end customers to increase their stores profitability.
Required background and skills:
1+ years of front-end development experience;
Strong proficiency in HTML/CSS (SCCS);
Proficiency in one or more JavaScript frameworks like VueJS (preferred), React, Angular or equivalent;
Experience with bundlers Webpack/Gulp/Parcel;
Experience with front-end app performance optimization;
Working with teams and strong communication skills;
Leadership skills;
Willingness to take responsibility;
Strong Problem Solving skills with the ability to analyze and review code;
Ability to work independently with minimal supervision;
English — Intermediate level.
Nice to have:
Experience with eCommerce domain (Shopify preferred);
Experience developing tests (Jest/Mocha);
Design and architecture experience.
Responsibilities:
Own the design and implementation of different portions of the product development, and serve as a leader and mentor for other engineers in their areas of work;
Help set the features, architecture, and best practices of the team, and have an influence on our product growth strategy;
Be somebody who enjoys working on complex system software, is customer-centric, and feels strongly about building good software as well as making software achieve its operational goals.
And you can learn more about our TEAM on Facebook: https://www.facebook.com/master.of.code.team/
---
Схожі вакансії
Статистика зарплат