Сайт пошуку роботи №1 в Україні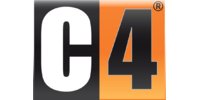 Вакансія від 24 вересня 2020
Senior WPF developer
Gamanet a. s.
IT; 10–50 співробітників
Київ
Повна зайнятість. Досвід роботи від 1 року.
Опис вакансії
Senior WPF developer
Introduction
We are looking for an experienced developer who has a passion for Desktop development within the .NET platform. We expect the person to be a team player following company rules. We use WPF / .NET Framework (and adjacent technologies) for developing our solutions.
Experience and knowledge (required)
WPF/C#/.Net/XAML;
Developing WPF User Controls;
Developing custom styles for User Controls;
Support for the skins, multi-branding;
Support for the app localizations;
Experience in developing the graphics editors will be plus;
Experience in developing solutions for manipulating DWG maps will be plus;
Experience in resolving problems related to the memory leaking will be plus;
Basic knowledges of the MSSQL Server;
Strong Knowledges and understanding of OOP, SOLID;
Basic patterns MVVM, MVC;
Speaking English language skills;
We offer
Interesting and challenging work
Business trips to Slovakia
Internal and external trainings, educational programs
Work in office with flexible schedule
Long term employment is expected
8-hour working days, 5 days a week
20 days a year of paid vacation
5 days paid sick leave a year
About the company:
Gamanet a.s. is a physical security software development company. Since the launch of the integrated security system C4 in 2005, the system is continuously being perfected and developed to meet the constantly growing needs of the global market. Gamanet a.s. has its headquarters in Bratislava, Slovakia, with offices in South America, North America, the Middle East and Ukraine. Our business activities cover more than 150 partners from almost 30 countries. More information about Gamanet a.s. can be found on our website www.C4portal.com.
A constantly expanding young team of experts in software development, technical support and business are looking for new members to join their team. If you want to be a part of it, feel free to send us your CV.
---
Схожі вакансії