Сайт пошуку роботи №1 в Україні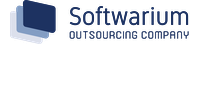 Вакансія від 9 квітня 2021
Xamarin.Forms Developer
97 000 – 125 000 грн
· 3500$ - 4500$
Softwarium
IT; 50–250 співробітників
Київ, вулиця Велика Житомирська, 20.
1 км від центру · На мапі
Повна зайнятість, дистанційна робота. Досвід роботи від 2 років.
Опис вакансії
In connection with the expansion of the client solution to mobile devices, we invite .NET / Xamarin.Forms Developer to our company.
Required skills
At least 3 years of working experience with Xamarin.Forms;
Knowledge of application architecture on Android and iOS;
Understanding the MVVM pattern;
Good knowledge of C # and .NET framework;
English proficiency not lower than Intermediate;
Ability to independently solve problems;
Understanding and experience of Agile methodology.
Will be a plus
We offer:
The Softwarium company creates software for American, Canadian, and Norwegian customers in the social sphere, medicine, energy, and security. We take care of our employees — we create comfortable working conditions: a spacious open space, an office with a magnificent view of Mikhailovskaya Square and Landscape Alley; teambuilding and participation in conferences, no overtime. You can always count on paying for a vacation, sick leave, and holidays. We immediately feel the contact with our person, so we have only 2 stages of the interview. It is possible to work both in the office and remotely in Kyiv.
Responsibility
implementation of business solutions;
development and development of a mobile application on Xamarin.Forms;
assembly of C # applications for native applications Android, iOS;
testing written code;
writing documentation.
develop well-designed, easily maintainable, scalable, and reusable software;
research, study, and develop new or complex technical solutions/technologies R&D;
mentor less-experienced software engineers.
About project
The American customer is a developer of modern digital and cloud solutions in the field of corporate security.
The essence of the project is the development of solutions for centralized storage and access to corporate resources.
The desktop application is over a year old, the mobile application is already in version 1.4 year.
Team on the project:
1 general direction tech lead;
3 desktop application developers;
6 people from the customer's side business developers;
2 xamarin.Forms Developers;
3 QA engineers.
---
Схожі вакансії