Сайт пошуку роботи №1 в Україні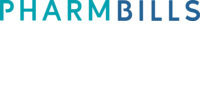 Вакансія від 11 травня 2021
IT Helpdesk Manager (fluent English)
Pharmbills · Агенція
Пошук персоналу, HR; 250–1000 співробітників
Харків
Марина ·
Показати телефон
Повна зайнятість, дистанційна робота. Досвід роботи від 1 року.
Опис вакансії
⚡ About us ⚡️
Pharmbills — is an American outstaffing company headquartered in New York. We create teams for USA companies and help them with customer support, finances, documents and IT support.
Today we got 300 team members in Odessa, Kyiv, Kharkiv and Vinnytsia. We are always looking for the team of those who speak English at a level from Upper-Intermediate and above B2, C1, C2, ∞.
At the moment, we are looking for IT Helpdesk Managers to work on the current projects for our clients and vendors in the US, handling databases and reporting.
Two main tasks of the Helpdesk Specialist:
📌 Monitor and sort incoming technical support requests using:
Ticket tracking system;
Internal monitoring systems;
System discovering AV;
📌 Create technical documentation and taking care of the existing knowledge base.
More about what you will do
✔️ Monitor and process tech support requests;
✔️ Analyze incoming issues and create action items for the tech specialists;
✔️ Communicate the statuses of tasks with other departments;
✔️ Create technical documentation and write articles for the knowledgebase in Engish;
✔️ Constantly document the history of the cases in the tracking system;
✔️ Participate in the meetings with clients and colleagues in the US.
Your profile
Spoken and written English on level Upper-Intermediate or higher;
1+ relevant work experience;
Advanced knowledge of Windows OS;
Strong skills in Excel;
Basic understanding of comuter architecture and network systems;
Technical proficiency, ability to operate multiple systems and interfaces simultaneously;
Experience in descovering issues with computer systems and documenting those processes;
Willingness to work based on New York time zone (16:00 — 00:30 Ukrainian time). After we go back to office, the taxi home will be covered by us.
In return, you get
Paid probation up to 3 months;
Always timely payments;
Official employment;
Medical insurance after the probation;
Fixed work schedule based on New York time zone, no overtimes;
Ability to work with executive management in the US;
Continuous support from the Team Lead and Superviser from United States, who will help you to adjust to the working processes;
We will provide you will all necessary equipment to work from home;
Constant communication in English with native speakers.
More about Pharmbills:
---
Схожі вакансії
Статистика зарплат