Сайт пошуку роботи №1 в Україні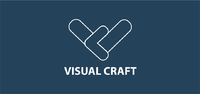 Вакансія від 12 квітня 2021
Digital Marketing Manager
Visual Craft Inc.
IT; 10–50 співробітників
Черкаси
Повна зайнятість. Досвід роботи від 1 року.
Опис вакансії
WE are the Visual Craft team www.visual-craft.com and have been working in the field of software development for 15 years, working with customers mainly from the USA, Canada and Western Europe. Our portfolio includes many completed projects: from web development and mobile applications, the creation of scalable software solutions for SMBs and Enterprise to the development of specialized software for international corporations and world-renowned brands.
Our main office is located in Ukraine, Cherkasy. It focuses on product development, UX / UI design, quality testing, marketing, support and other features.
We are looking for one more professional in our team — Digital Marketing Manager
HERE'S SOME SKILLS AND EXPERIENCE THAT WILL HELP YOU WITH THE JOB:
A passion for digital marketing;
1+ years for experience in digital marketing and advertising;
A strong understanding of current digital and traditional marketing channels;
Experience with customer segmentation, profiling, and targeting;
Specific experience in building and optimizing Google Ads and Facebook campaigns;
Proficiency with analytics tools and web traffic reporting;
Google Ads and Google Analytics certification a plus;
Firm understanding of email marketing principles;
Experience in content distribution via different channels such as Quora, Reddit, LinkedIn, Facebook etc.;
Highly analytical, with strong skills and extracting insights from data;
Experience with A/B or multivariate testing;
Ability to conceptualize, scope, and execute projects to strict deadlines;
Excellent written and verbal communication skills with and strong attention to detail;
Upper-intermediate English.
WHAT YOU'LL GET FROM WORKING WITH US:
Comfortable microclimate in the company, friendly teammates, open-minded management;
High level of the financial reward which is set based on your expectations and the results of the technical interview with regular review 2 times per year;
Participation in interesting projects, which will help to grow professionally;
Compensation for professional trainings and conferences of your choice;
Paid days off and compensation of the sick leaves;
Double paid overtimes;
Monthly financial bonuses for productive working hours;
Opportunity to travel and relax informally with the team;
Inspirational environment: a comfortable workplace in a modern Visual Craft office with a seating area with XBOX game console, TV, table tennis and football, home theater, kitchen, our own bicycle and automobile parking, as well as a barbecue area on our territory. In addition, you have the ability to work remotely during a pandemic.
More about the life of the Visual Craft team:
if you want to learn more about what it's like working with us, visit: www.facebook.com/visualcraft
on the corporate website: Visual Craft: Web Design and Development Company
We invite you to join our team in Cherkasy, but you can work with us remotely or from any city of Ukraine. Do you feel this position fits you? Send your CV with the desired level of payment to [відгукнутися] and join us!
See you at the office of Visual Craft Inc. !
---
Схожі вакансії
Статистика зарплат