Сайт пошуку роботи №1 в Україні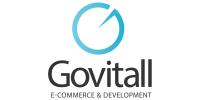 Вакансія від 16 квітня 2021
Manual QA Engineer
Govitall
IT; 50–250 співробітників
Київ, вулиця Донська, 4а.
4,9 км від центру · На мапі
Повна зайнятість. Досвід роботи від 1 року.
Опис вакансії
Govitall — is the world's largest international IT product company in the realm of educational projects and driving successful careers.
Govitall — is the leading company in its sector. Сustomers from 109 countries give preference to our company's products so we will not list them all :
Now we're looking for Junior QA Manual to join our team.
Why work with us?
The most important thing is for us to work as a team, so we attach great importance to creating a winning corporate culture. We encourage initiative and fresh thinking: creative people, strong ambitious professionals and versatile personalities comprise our team.
Requirements:
1+ year experience in Web testing desktop/tablet/mobile
Knowledge of different testing methods, techniques, and types of testing functional/non-functional etc.
Experience producing key test assets requirements testing, test cases, checklists, reports
Experience with bug-tracking systems Jira
Experience with cross-browser testing, exploratory testing
Technical background
Will be a plus:
Experience with web debugging tools
Chrome Devtools, Firebug, etc.
Good knowledge of HTTP/HTTPS, HTML, CSS, JS, API
Experience in work with Figma, GitLab
Responsibilities:
Manual testing of Web projects
Planning and estimating time on the testing process
Identification of problem areas, their introduction into the tracking system
Analysis, clarification and review of requirements documents;
Test cases/checklists and other types of test doсumentation creation and support
Active participation in the development process
Assist development with replicating and debugging problems
Optimization of the testing process
Today you can enjoy the following perks:
Flexible working hours
Corporate insurance after the probation period.
18 working days of paid vacation. 20 paid sick leaves a year
Employment as a private entrepreneur all taxes paid by the company.
Complete support from managers and colleagues
Once quarantine is over, we'll be glad to offer you a full compensation package and more benefits from our company.
---
Схожі вакансії
Статистика зарплат