Сайт пошуку роботи №1 в Україні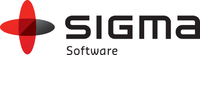 Вакансія від 9 квітня 2021
Project Manager, Account Manager
Sigma Software · VIP
IT; більше 1000 співробітників
Дніпро, вулиця Січеславська Набережна, 53.
1,6 км від центру · На мапі
Повна зайнятість. Досвід роботи від 5 років.
Опис вакансії
Every customer and company has a unique history, culture, and potential. The goal of a Project Manager/Account Manager in our organization is not just to make customers happy with our current project, but also to develop relationships to bring more business cases and opportunities in the future. The Account Manager is the person who is responsible for cooperation and «emotional chemistry» with the customer. Having joined our team, you will be managing small projects on the same accounts where you will act as an Account Manager.
You can't miss a chance to apply and join our great mission as a Project Manager/Account Manager.
RESPONSIBILITIES
Manage small projects, including management of tasks, priorities, risks, doing reporting
Perform people management of your team members
Work with legal documents, explaining our business commitments in front of the customer company
Learn a specific domain on medium to expert level example of the domains: Aviation, Gambling, Gaming, etc.
Write business correspondence in English advanced level
Manage financial KPIs like profitability, GM
Negotiate business terms with the customer
Develop business opportunities, basing on the information from the external and internal customer sources
Participate in various business events conferences, business negotiations, steering meetings, seminars, workshops, sales events, etc.
REQUIREMENTS
Excellent knowledge of project and program management methodology, tools, and techniques
At least 5 years of project management experience
Experience in contract negotiations, drafting and submitting the projects' proposal of work
Highly proficient in collaborating with project stakeholders, end-users, business partners, and technical team members to deliver high-quality projects
Strong risk management skills
Strong tactical planning and leadership skills
At least Upper-Intermediate level of English
PERSONAL PROFILE
Excellent communication and presentation skills to communicate effectively with customers and project teams
You are a good communicator and believe that you can grow chemistry with any person even during the interview process
You see an opportunity rather than an issue in all situations in your life
You are not just a starter but a person who can lead any situation to success
---
Схожі вакансії
Статистика зарплат