Сайт пошуку роботи №1 в Україні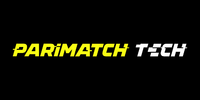 Гаряча вакансія
Treasurer for Parimatch International
Parimatch Tech
IT; більше 1000 співробітників
Київ, вулиця Мечникова, 2.
1,4 км від центру · На мапі
Повна зайнятість. Досвід роботи від 1 року.
Опис вакансії
We are a highly successful Company with great ambitions. We operate on a very competitive market so every day we are looking for opportunities to be better. To be faster. Even faster. Never stand aside and never afraid to try. Having a lot of ideas we are very open to fresh ones. Equally important, we have resources to bring these into motion.
We invite those who fired up to:
Process the payment requests through electronic means of payment e-wallets, client-bank;
Make payments using various payment methods;
Plan and analyze the cashflows, monitor, and analyze balances and transactions;
Prepare a daily report on turnover and balances;
Controle over the correct classification of payments in accounting software;
Interact with company departments and external partners regarding payments;
Identify the needs to connect new payment methods;
Manage cash flow activities and supporting smooth execution of day-to-day financial operations;
Manage the relationship with selected financial institutions in jurisdictions of Company's presence;
Support cash-management functions KYC procedures, compliance, etc.;
Constantly improv treasury-related business processes payments, fin. control, FX, etc.
Essential professional experience:
1−2+ years of experience in a payments/processing/billing manager role;
Understanding of payment systems & card payment methods;
Experience with e-wallets;
Confident user of Excel, 1C will be a plus;
Higher education finance, economics, banking;
English — Upper-Intermediate or Advanced: oral and written;
Attention to details.
We care of your:
Health
Medical insurance/Sport compensation;
Sports club participation football, running, basketball or swimming clubs;
Tasty and healthy free breakfasts;
100% paid sick leaves;
20 working days of paid vacation.
Wealth
Competitive salary and сonstant encouragement for your efforts and contribution;
Bonuses according to company's policy;
Welfare financial support in critical situations;
Gifts for significant life events marriage, childbirth.
Personal and professional growth
Individual annual training budget with an opportunity to visit paid conferences, training sessions, workshops, etc.;
Free corporate library;
Opportunity to visit our non-stop internal meetups: open talks, IT Pump, etc. as a participant or a speaker and exchange knowledge;
A world-class team of T-shaped skilled professionals that share knowledge and support each other.
Leisure time
Corporate parties and events Pub Quiz, Carquest, etc.;
PM Foundation activities social responsibility events;
Weekly events aimed at culture, arts, soft skills development.
---
Схожі вакансії
Статистика зарплат