Сайт пошуку роботи №1 в Україні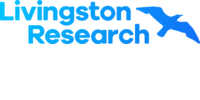 Вакансія від 30 квітня 2021
Product Manager
Paid in USD
Livingston Research Group
Освіта, наука; 50–250 співробітників
Київ, вулиця Богдана Хмельницького.
1 км від центру · На мапі
Повна зайнятість. Досвід роботи від 1 року.
Опис вакансії
We are on the lookout fora pragmatic Product Manager who knows how to really own and drive product development and improvement as well as continuous monetization and who is not afraid to get his/her hands dirty with hands-on research, analysis and data-driven decision-making!
Seize the moment and grab a chance to really make an impact on the product, clients and business as a whole!
You will be responsible for:
💥 Development of the existing products on the existing platforms and getting the product to the new platforms web / apps / bots 💥 Developing, executing and improving initiatives related to monetization of the product increase of user retention rates, LTV etc. 💥 Adjusting the product landing pages and conversion funnel to various markets and traffic sources 💥 Quant / Qual users analysis to understand key problems and pain points 💥 Adjusting the product landing pages, conversion funnel, features to various markets and traffic sources
Skills and competencies we're looking for:
✅ Experience with Google Analytics / Shiny / Tableau or any other analytical tool ✅ Expertise in MS Excel, PowerPoint ✅ Solid Analytical skills and data-driven decision making ✅ Good understanding of what makes UX outstanding ✅ Good understanding of marketing basics ✅ Experience with A/B testing ✅ Good understanding of the technical architecture of web and mobile applications. ✅ Good understanding of existing IT management tools and frameworks Kanban, etc. ✅ Advanced English ✅ Strong project and time-management skills
Work experience needed:
✔️ 1 year+ as a product manager of a digital product /platform/ service or product marketing manager, business analyst in an IT product company
It would be a PLUS if you have:
➕ Experience working with foreign markets highly desirable although not necessary ➕ Experience launching or working with IOS/Android apps ➕ Experience with setting up various marketing channels email marketing, Google Ads etc. What we're offering you in return: 📌 An opportunity to drive the process and be creative. We applaud creativity and ability to work independently and create a suitable environment for that 📌 Freedom and challenge to own your work 📌 Bureaucracy-free workplace and processes 📌 An opportunity to work directly with business founders and make an impact 📌 Amazing team that inspires you to bring your very best 📌 Competitive salary in USD based on your qualifications 📌 Transparent bonus system after a successful passing of the 3-month probation period 📌 Freedom to move between projects and work on several products at once 📌 Career development and growth 📌 Regular Personal Development Sessions with the Lead Product Manager and company founders 📌 Educational sponsorship various educational opportunities, e.g. courses, conferences, meet-ups etc. are sponsored by the company 📌 Perfect office location in the city center 7−10 mins from «Universitet» or «Zoloti Vorota» metro station — just FYI at the moment we adapted a hybrid kind of work mode, i.e. a flexible combination of work from office and WFH — just FYI during the first 3 months of the probation period we'd like you to come into the office to simplify the onboarding process for at least 50% of your work time 📌 21 business days of paid vacation and unlimited sick leaves 📌 Opportunity to make a difference for thousands and thousands of our active users!
If your aspirations and competencies match our needs and requirements, waste no time, apply and let's talk!
---
Схожі вакансії
Статистика зарплат