Сайт пошуку роботи №1 в Україні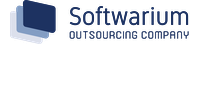 Вакансія від 1 грудня 2021
Middle front end developer (Angular)
90 000 – 150 000 грн
· 3500-4500$
Softwarium
IT; 50–250 співробітників
Київ, вулиця Велика Житомирська, 20.
1 км від центру · На мапі
Кристина ·
Показати телефон
Повна зайнятість, дистанційна робота. Досвід роботи від 2 років.
Опис вакансії
«Your product success happens here.»
Softwarium develops software for American, Canadian, and Norwegian customers in the educational, medical, energy, and security spheres. We implement end-to-end solutions to deliver the innovation, quality, and speed that our customers' users expect!
Our client — Thycotic-Centrify is a world-class cloud identity security company that has been ranked by Gartner as a Privileged Access Management (PAM) Leader for the second consecutive year. They have also received the highest possible score from Forrester in categories such as SaaS/cloud, Integrations, Deployment, Innovation Roadmap.
At the moment, our client is scaling up in the market. Therefore, as a partner, Softwarium is looking for Front-end (Angular) Developers to build a core team on a full-time basis to participate in the development of a number of products and write an admin panel that will allow all products to be combined into a common user interface.
Technology stack:
Angular 11 (Typescript);
Libraries: RxJs 6.6, Angular Material 11;
Using AzureDevOps as a work tracking system, GIT repository, CI / CD, and test case management.
Required Skills & Experience:
You have a minimum of 3 years of experience in Angular, JavaScript, HTML5, CSS3;
Experience with RxJs, Angular Material;
Deep understanding of the architecture and process of developing SPA applications;
Desire to write SOLID code and test coverage;
The ideal candidate will be highly organized and detail-oriented;
Strong design skills and full software development lifecycle experience required;
You are passionate about writing quality code and constantly honing your development skills;
You love making beautiful UI that is as enjoyable to use as it is functional;
You have experience automating tests;
Strong writing and speaking skills of communication in English.
Responsibilities:
Dashboard application for Audit & Monitoring Service. (Implement front-end using Angular (Typescript) and corporate shared components library)
Write clean, testable, and maintainable code that is cross-browser compatible
Creating interactive interfaces using Html / CSS / JavaScript.
Сlose communication with the customer.
Project team: 5 front end developers
Client-side: Product Owners, Architects, DevOps.
What we offer:
🏠 It is possible to work both in the office and remotely;
💪 Team building and participation in conferences, and no overtime;
🚀 Individual budget for professional development and personal growth;
💶 You can always count on paying for a vacation (20 working days), sick leave (12 paid days), and holidays;
🏢 A spacious open space, an office near Zoloty Vorota station with a magnificent view of Mikhailovskaya Square and Landscape Alley;
🚀 We immediately feel a vibe with the right person, so we have only a 3-stage interview process (HR, tech, final with CTO).
Become a part of our exciting, fast-growing company, offering a friendly, informal and creative environment with many opportunities for personal and professional growth!
Interested in joining our team? Do not hesitate to contact us!
---
Схожі вакансії
Статистика зарплат